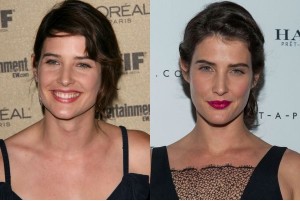 Early Life, Career, and Breakthrough on Television
Cobie Smulders was born on April 3, 1982 in Vancouver, Canada. Prior to becoming an actress, she worked as a model. Though the actress later admitted to not liking the profession very much. As for acting, she started training when she was in high school, but became a model as it brought her more opportunities. Originally planning to attend the University of Victoria, she decided to try acting for a year or two. She hasn't gone back to school ever since.
She made her television debut in the early 2000s with guest roles in Jeremiah, Tru Calling, and Special Unit 2. Her first non-guest role was in Veritas: The Quest. She also played recurring roles in The L Word and Andromeda. In 2004, she made her cinematic debut playing a minor character in the movie Walking Tall, followed by the comedy film The Long Weekend, where she played the role of Ellen. This was followed by a number of short films.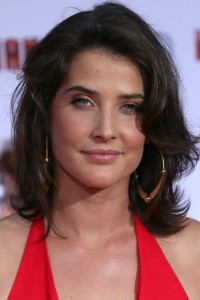 In 2005, she received widespread recognition after starting to play the role of Robin Scherbatsky, one of the main roles in the comedy series How I Met Your Mother, which went on to become a hit show. Her performance in the show had earned her a People Choice's Award nomination, which she shared with co-star Alyson Hannigan. She also played the said role for nine seasons, from 2005 to 2014. The popularity of the series and its duration cemented Smulders prominence, especially among television audiences.
While still working on How I Met Your Mother, she started playing the recurring role of Maria Hill on the television series Agents of S.H.I.E.L.D., though she only appeared in three episodes. She eventually became known for her portrayal of the said character in such superhero films The Avengers, Captain America: The Winter Soldier, and Avengers: Age of Ultron. Other movies are The Slammin' Salmon, Safe Haven, Grassroots, Delivery Man, The Lego Movie, They Came Together, Results, and Unexpected. She will star in the upcoming movie Jack Reacher: Never Go Back.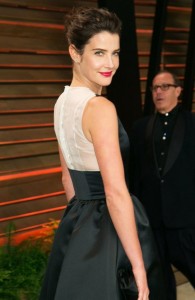 Has Cobie Smulders had Plastic Surgery?
The How I Met Your Mother actress has undergone a surgery before, but not to enhance her physical appearance. It's because she was diagnosed with ovarian cancer at age 25 and had to undergo surgery to remove two tumors from her ovaries. She underwent more surgeries in a span of two years after the cancer had already spread to her lymph nodes. Now, the actress is all better, with no sign that she even faced a serious medical condition when she was in her mid 2000s. She only revealed this fact recently in 2015.
When it comes to cosmetic procedures, it is not known whether the actress has had one or not. Sure, the celebrity looks more sophisticated than before, her look seems to be more refined and polished. But this could be because of make-up and enhanced styling, not plastic surgery. However, there are also rumors that the actress could have had a breast augmentation since her cup size in the present appears to be bigger than before. Considering she underwent major medical surgeries before, it is not wise to undergo other kinds of surgeries for the sake of vanity. Certainly, the actress knows that. Still, Hollywood is an unpredictable business and some celebrities sometimes go the extra lengths to look the way they want to, so we can never know.