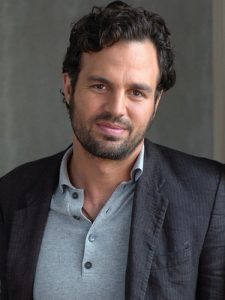 Mark Ruffalo is a big star in Hollywood. Career beginnings go back in the 1980s on television and later in movies. His career took an interesting turn in the 2000s with supporting roles in Eternal Sunshine of the Spotless Mind, 13 Going on 30, Zodiac, and What Doesn't Kill You. By 2010, he was already playing more notable characters in Shutter Island and The Kids Are All Right. For the latter, he was nominated for a SAG, BAFTA, and an Oscar for Best Supporting Actor. He secured international prominence courtesy of his role as Bruce Banner or the Hulk in the Avengers films. He's also best known for starring in Now You See Me and Now You See Me 2. He was nominated for an Oscar again in the supporting category for his roles in Foxcatcher and Spotlight.
The actor may not have a chiseled-looking body but that doesn't lessen his masculinity. Over the years, Mark has appeared in dozens of movies, but his international breakthrough only happened very recently, thanks to his portrayal of the Hulk. His average body doesn't speak average because overall the actor isfit and healthy. He's nearing his 50s but it's amazing how he's able to maintain his lean physique over the years. Surely, he was able to do this through healthy eating and other healthy habits.
For his role as Hulk, however, Mark went to greater efforts to make sure that he becomes fit. According to the actor, he lost weight for the part as he thought that would suit the character of Bruce Banner better. To achieve this, he underwent 21 days of dieting where he only ate one meal a day. Along with a meal, he would have two shakes and he would make sure to avoid caffeine, dairy, meat, and sugar. He admitted that although it made him feel bad in the beginning, he eventually felt the result of clean and healthy eating that he decided to not eat unhealthy food anymore on a more regular basis. For him, it is an achievement how he finds soda disgusting now when he used to love soda.