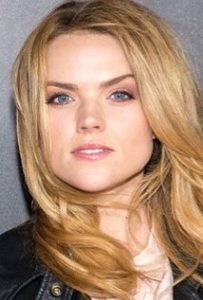 Actress Erin Richards debuted in the 2005 film Expiry Date. Her next role came with the 2008 film Abraham's Point. She later made her first television appearance in an episode of the Welsh series Crash. Afterward, she guest-starred as Nancy Reid in 2 episodes of the Canadian show Being Human. In 2012, she got her first starring role on television playing Molly Hughes in the American sitcom Breaking In. It aired on Fox for two seasons. She also landed one-time roles on the TV shows Crossing Lines, Merlin, and Misfits.
She went on to star in the movie Open Grave, followed by her role as Kristina 'Krissi' Dalton in the movie The Quiet Ones. Her major breakthrough was as Barbara Kean on the Fox series Gotham, which she has been starring in since 2014. Her regular stint on the show has since garnered her mainstream recognition. In 2017, she starred in the British drama film That Good Night. In addition, she ventured into directing, having made her directorial debut in the 2018 short film Hot Girl, which she also starred in.
The 33-year-old actress takes care of herself by following a healthy diet. She also works out as a way to keep her body fit. However, she also acknowledges the fact that her fitness and overall health primarily rely on proper nutrition. Hence, she makes it a point to consume clean and whole foods always. She mostly stays away from sugary foods and limits her fast-food consumption as well.
She doesn't necessarily diet. Instead, she chooses her foods well. Typically, her meals throughout the day are composed of lean meat, whole grains, and plenty of vegetables and fruits. She also brings healthy snacks with her all the time like almonds and pieces of fruits, especially when she's on the go. This keeps her full and healthy at the same time.