Career Beginnings and Recognition
Chelsea Kane Staub was born on September 15, 1988 in Phoenix, Arizona. She is the only child of John and Becky Staub. Prior to beginning a career on television, she first worked at Valley Youth Theatre. In 2001, she made her acting debut in the short film called Failure of Pamela Salt.
Her next role came two years later with the Direct-to-video film Arizona Summer. In 2004, she made her first television appearance in an episode of the TV series Listen Up!. Around this time, she also landed guest spots in other TV shows such as Summerland and Cracking Up.
She then took a three-year hiatus from acting and returned in 2007 with her first big screen role in Bratz: The Movie, playing Meredith Baxter Dimly. The movie was widely panned by critics and took five Golden Raspberry Awards, including the Worst Picture Award.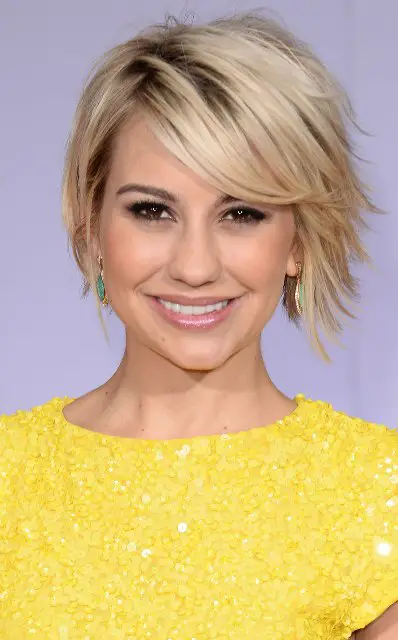 In 2008, she returned to making guest appearances, performing as Kari in Wizards of Waverly Place and as Erica in The Bill Engvall Show. She also appeared as herself in five episodes of Disney Channel Games and in the reality television series Jonas Brothers: Living the Dream. She was then cast as Stephanie Jameson in the Disney Channel Original Movie Minutemen.
In 2009, she secured her first main role as Stella Malone in the Disney Channel Original Series Jonas L.A., a role she played until 2010. For her performance as Stella, she was nominated for a Teen Choice Award Choice TV Breakout Star Female. After her role in Jonas L.A. ended, she starred as Alexis Bender in the Disney Channel Original Movie Alexis Bender Starstruck.
It was also in 2010 that she begin lending her voice for the role of Bea Goldfishberg in the Disney animated television series Fish Hooks. She did voice work for the show until 2014. In 2011, she gained wider recognition among TV viewers when she competed in the reality TV show Dancing with the Stars for its 12th season where she eventually finished in the third place.
The rest of 2011 saw her appear in other television programs, including So Random! as well as in the web series The Homes. The following year, she landed a five-episode recurring part in the long-running series One Tree Hill, playing the role of Tara Richards.
Later in 2012, she appeared in the television shows CSI: Crime Scene Investigation and Drop Dead Diva, before securing a main role in the ABC Family original series Baby Daddy. In the show, she plays Riley Perrin, a close friend of the two male leads. For her performance in the show, she has earned two Teen Choice Award nominations.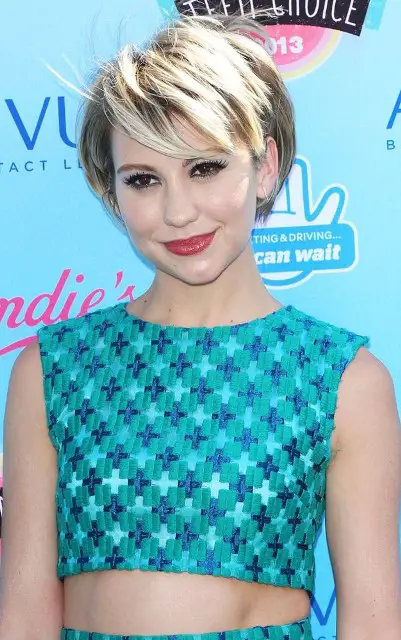 Other Ventures and Plastic Surgery
Kane also ventured into music, recording the single "It's All About Me" and "Fabulous" for the Bratz: Motion Picture Soundtrack in 2007. In 2011, she recording the single "When Everything Falls Back Down" with the band Action Item for their album The Stronger The Love.
Kane also appeared in some music videos, including "U Can't Touch This" by Daniel Curtis Lee and Adam Hicks, "Chelsea" by The Summer Set and "Hotwire" by Mark Ballas. In 2013, she was cast in the TV film Lovestruck: The Musical.
Gaining recognition for some of her appearances on television, Kane has a promising career ahead of her. But even though she is not as popular as other Disney stars, she surely knows how to catch people's attention. Her very smooth and shiny skin has people wondering if she's naturally gifted or if she's getting some cosmetic help just like other young women.
The rising star is only 25 but she has been reportedly receiving occasional Botox injections and even chemical peeling to give her a smoother-looking face. These treatments give the Baby Daddy actress the face of a teenager. But others have further wondered if that's all there is to Kane's beauty regimen, prompting speculations of invasive procedures.
Experts such as Dr. Nassif said that the young actress does not show any signs of going under the knife. He stated: "Chelsea Kane is still very young, and does not appear to have had any plastic surgery performed. Her look is very natural, and she would not benefit from having any procedures performed to her face."