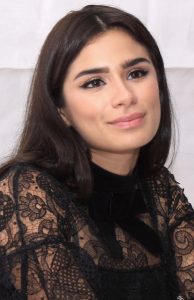 American actress Diane Guerrero had her career beginnings in the 2010s. While she was starting, she mostly made appearances in such television shows as Body of Proof and Are We There Yet?. Her first notable role was as Maritza Ramos in Orange Is the New Black. She still plays the part until now.
She also guest-starred in the shows Blue Bloods, Person of Interest, and Taxi Brooklyn. She also became known for playing Lina Santillan in Jane the Virgin. She also still appears in the said series as a recurring character until now. In 2017, she began playing the role of Sofia in the series Superior Donuts. As a film actress, she has performed in such movies as Open Vacancy, My Man Is a Loser and Beyond Control.
The 31-year-old actress stays in shape and maintains her health by following a clean and a healthy diet. She naturally avoids junk and processed foods. She focuses on consuming whole foods not just to stay slender but to also feel great overall. Even though she is most of the time tempted to eat whatever she wants with all the free foods offered when shooting her shows, she controls herself and her cravings. She tries to eat moderately as regularly as possible.
Furthermore, Diane tries her best to focus on eating lean proteins, fiber-rich foods, whole grains, fruits, and veggies. In the morning, she makes an effort to eat a healthy breakfast so that she doesn't feel hungry later in the day. Typically, she has an egg or a bowl of whole grain cereal and fruits. She also drinks lots of water to keep her body hydrated and her skin radiant. Even when she's snacking, she prefers healthy choices, such as almonds, yogurt, and fruits. While she indulges in her cravings every now and then, she makes sure she practices portion control.