Jenny from the Block to Being a Hollywood Icon
Jennifer Lynn Lopez was born on July 24, 1969 in The Bronx, New York, United States. She started taking singing and dancing lessons at the age of five and by the time she was seven, toured New York with her school. Her entire academic career was spent in Catholic schools, graduating from Preston High School.
During her senior year in high school, she learned about a movie casting that was looking for teenagers for minor roles. She auditioned and was cast in the low-budget 1986 film My Little Girl. After she completed filming for her role, she realized she wanted to become a "famous movie star".
After finishing high school, she enrolled at Baruch College to please her parents, though she dropped out after a semester. She told her parents about her dream of becoming a film star but they thought the idea was "really stupid" and that "no Latinos did that".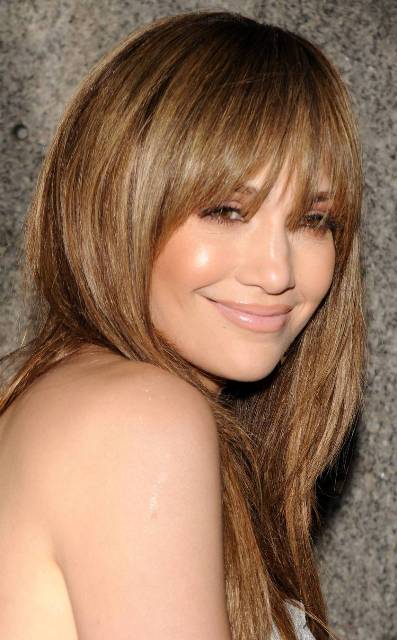 Due to her parents refusal to support her dreams, she moved out from their home and moved into an apartment in Manhattan. During this time, she performed in regional productions of the musicals Jesus Christ, Superstar! and Oklahoma. She was then hired for the chorus in Golden Musicals of Broadway, which toured Europe for a five-month period. Subsequently, she got a job as a dancer, singer and choreographer for the show Synchronicity in Japan.
Lopez's first regular high-profile job was as a Fly Girl dancer in the television show In Living Color. She remained a regular cast until 1993 when she decided to pursue a full-time acting career. She made her first professional acting gig in the direct-to-DVD film Lost in the Wild (1993). That same year, she was cast in the CBS drama Second Chances but the show was cancelled after six episodes.
In 1995, she starred in her first major big screen role in the drama My Family. Although she had an uncredited role, she still received her first Independent Spirit Award for Best Supporting Female nomination. Later that year, she starred in Money Train alongside Wesley Snipes and Woody Harrelson.
In 1997, she portrayed the title character in the biopic Selena, which gained her wider recognition. Later that year, she starred in Anaconda, which became a commercial success. She has since appeared in other films like U Turn and Out of Sight. For her work in the later, she gained rave reviews and became the first Latina to earn over $1 million for a role.
She then ventured into singing, releasing her debut single "If You Had My Love" in May 1999. Her musical success came as a surprise to critics with the release of her debut album On the 6 as many were hesitant of her move to launch a musical career. By the end of 1999, she successfully transitioned from being a film star to a pop star.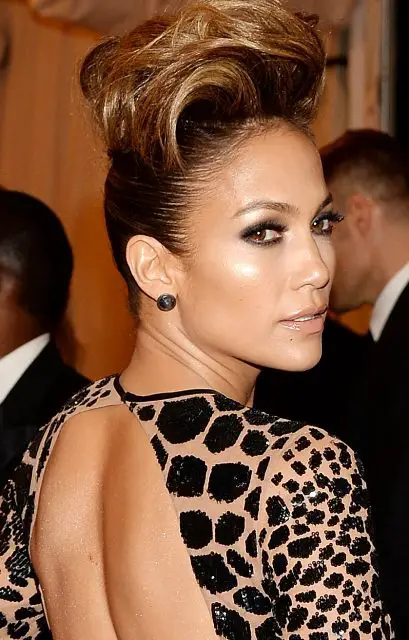 In 2000, after making headlines for wearing a plunging exotic green Versace silk chiffon dress at the 42nd Grammy Awards, she returned to the big screen, starring in the psychological thriller The Cell opposite Vincent D'Onofrio. On January 22, 2001, she released her second album, J.Lo. It debuted at No. 1 on the Billboard 200. The exact week that her album was released, the romantic comedy The Wedding Planner, in which she starred in opposite Matthew McConaughey also topped at the box office.
The time she was engaged to actor Ben Affleck, she released her third album, This Is Me… Then, which was dedicated to him. It produced the hit singles "Jenny from the Block" and "All I Have". In December 2002, she starred in the romantic comedy Maid in Manhattan opposite Ralph Fiennes, which became a commercial success. The following year, she starred in Gigli with Ben Affleck although it became both commercial and critical failures.
Her continued success from 2004 up to present generated the albums Rebirth (2005), Como Ama una Mujer (2007), Brave (2007) and Love? (2011). She has also acted in several movies including Jersey Girl, Shall We Dance?, Monster-in-Law, An Unfinished Life, The Back-up Plan and What to Expect When You're Expecting.
Plastic Surgery Rumors
Dr. Ayham Al-Ayoubi, a London-based plastic surgeon, suggested on Twitter that the 44-year old actress has plastic surgery to thank for for her recent, amazing look. With this tweet, the surgeon accompanied old and recent photos of the singer-actress to justify his claim. The American Idol judge wasted no time to retort, tweeting: "Sorry Sir, but I have never had plastic surgery of any kind."
The doctor's tweet has since been erased following negative responses from JLo's fans. He later apologized and claimed it was his assistant, not him, who tweeted about the plastic surgery rumors on Lopez. He then said: "U are naturally a very beautiful woman and look great, sometimes clever makeup can enhance features slightly changing their appearance."