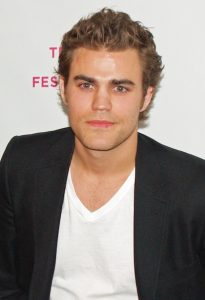 Hollywood star Paul Wesley first played the role of Sean McKinnon in the soap opera Another World in 1999. That same year, He also guest-starred in Guiding Light. He next appeared in an episode of Law & Order: Special Victims Unit, followed by an appearance in the television film Shot in the Heart. He ultimately got his first starring role on television, starring as Luke Cates in the CBS series Wolf Lake.
At the same time, he guest-starred in The Education of Max Bickford and Law & Order: Criminal Intent, as well as acted in the TV movie Young Arthur. Between 2002 and 2005, he also became known for starring as Tommy DeFelice in the TV drama American Dreams. Wesley even had guest performances in other shows, including The O.C., Smallville, 8 Simple Rules, CSI: Miami, CSI: NY, and Crossing Jordan.
In 2004, he ventured into movies when he debuted in the 2004 film The Last Run. The rest of the 2000s has since saw him perform in the films Roll Bounce, Cloud 9, Peaceful Warrior, Killer Movie, and Elsewhere. Furthering his career on television, he played the lead Aaron Corbett in the miniseries Fallen. He then played Logan Atwater in Army Wives and Stephen in 24. Wesley came to wider prominence after securing the role of Stefan Salvatore in The Vampire Diaries, a role he starred in from 2009 to 2017. More recently, he starred in the web series Tell Me a Story.
Paul Wesley works out by lifting weights three times a week, in addition to running twice a week. As for his diet plan, he doesn't follow any – although he incorporates lots of protein into his diet. Spending most of his time working, he admits he usually eats on the go. "I tend to eat at work since I film nonstop or I grab things on the go. Which isn't the greatest thing to do," said the actor. He considers Vega protein shakes to be his go-to healthy meal.