Career Beginnings and Breakthrough in Acting
Sarah Catharine Paulson was born on December 17, 1974 in Tampa, Florida to parents Catharine Gordon and Douglas Lyle Paulson II. She moved to New York when she was five with her mother after her parents had divorced. She studied at Manhattan's High School of Performing Arts and later attended the American Academy of Dramatic Arts.
Her acting career initially started after graduating from high school when she appeared in the play Taking Pictures at the Signature Theatre. In 1994, she made her first television appearance in an episode of Law & Order. The following year, she appeared in the TV movie Friends at Last.
Around this time, she gained recognition on television for her role as Merlyn Temple in the horror series American Gothic, a character she played from 1995 to 1996. She then made her film debut in 1997's Levitation and appeared in two episodes of the TV show Cracker: Mind Over Murder.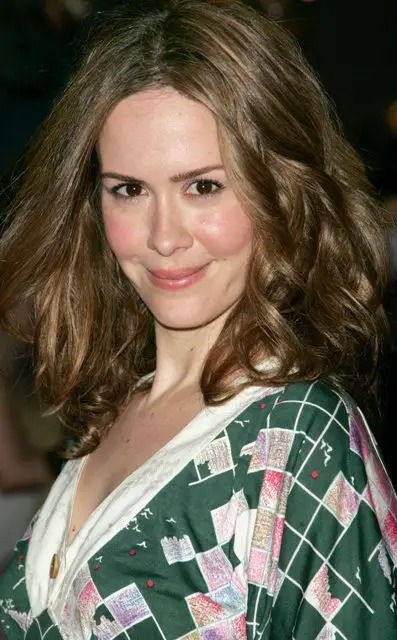 In 1999, she was cast in Garry Marshall's romantic comedy film The Other Sister, appearing alongside Juliette Lewis, Giovanni Ribisi, Diane Keaton, and Tom Skerritt. The movie's reception was mostly negative and it also became a commercial flop, failing to bring back its $35 million budget with its total gross of over $27 million.
It was also in 1999 that she landed the role of Elisa Cronkite in the television series Jack & Jill, a role she played until 2001. Her next film came later that year with the comedy feature Held Up, which also became a box office failure. She then starred in the romantic comedy What Women Want, which became her first film to achieve box office success, grossing over $374 million on a $70 million budget.
In the next few years, she made several guest roles on television, appearing in such TV shows as Touched by an Angel, Leap of Faith, The D.A., Nip/Tuck and Deadwood, as well as appearing in the movies Bug and Down with Love. In 2005, she landed the role of Dr. Caron in Serenity, the continuation of the critically acclaimed but short-lived series Firefly.
Also in 2005, she portrayed Bunny Yeager in the biographical film The Notorious Bettie Page, which received mixed reviews but was nonetheless praised by high-profile critics. The following year, she made her breakthrough when she was cast as Harriet Hayes in the television series Studio 60 on the Sunset Strip.
The show was well-received by critics and audiences alike. Paulson was also acclaimed for her performance, for which she received a Golden Globe nomination for Best Supporting Actress – Series, Miniseries or Television Film. During this period, she also starred in the movies Diggers and Griffin & Phoenix.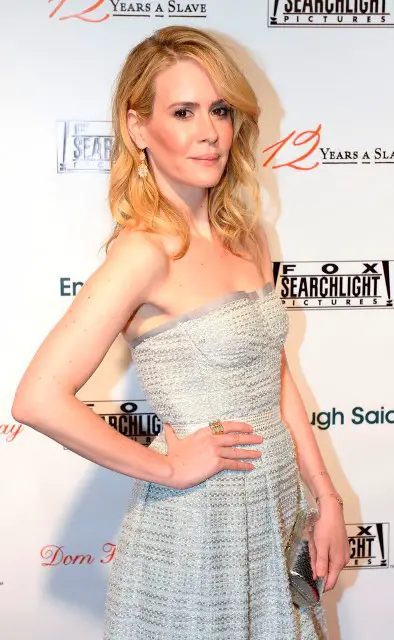 Subsequent Projects and Plastic Surgery
In 2008, she starred as Ellen Dolan in Frank Miller's The Spirit. The movie was widely panned by critics and went on to become a box office flop, only earning more than $39 million on a $60 million budget.
She then appeared in short films, TV movies and various TV shows in the late 2000s before being cast as Grace Schwab in the 2011 ensemble movie New Year's Eve. Despite the film's negative reviews, it was a commercial success, earning more than $142 million on a $56 million budget.
Since 2011, she has been playing multiple roles in American Horror Story, for which she earned Emmy nominations. She also starred in the 2011 critically acclaimed movie Martha Marcy May Marlene and the 2013 award-winning historical drama feature 12 Years a Slave, which won the Academy Award for Best Picture.
The 39-year-old actress is notable for her acclaimed performances both on the big and small screen. But that's not the only thing about Paulson that people talk about as some are wondering if the American Horror Story actress has had lip fillers to achieve those full lips of hers.
While other women rely on injectables and sometimes even implants to have a full upper lip, Paulson is proud that she got hers the natural way – a physical trait she got from her grandmother. Not everyone appreciates her full lips as there are others who pick on her looks. As a response, Paulson tweeted: "Giant forehead, and lips a plenty. I can thank my grandmother for all three. So you all can suck it. Good Night!"