Early Life and Acting Breakthrough
Sharon Yvonne Stone was born on March 10, 1958 in Meadville, Pennsylvania to parents Dorothy and Joseph William Stone. She is the second of four children. She entered the second grade when she was just five as she was considered academically gifted.
In 1975, she graduated from Saegertown High School in Saegertown, Pennsylvania. She then attended Edinboro University, where she won the Miss Crawford County, Pennsylvania title and became a candidate for Miss Pennsylvania.
When one of the judges at the pageant told her to move to New York and quit school to become a fashion model, she moved to New Jersey with her aunt and was signed by Ford Modeling Agency in New York.
After some time as a model and while staying in Europe, she decided to become an actress and quit modeling. Upon making this decision, she returned to New York and began pursuing a career in acting by auditioning to be an extra in Woody Allen's 1980 film Stardust Memories.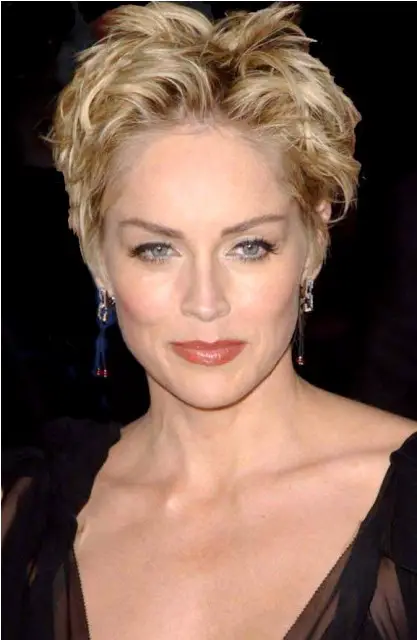 The following year, she landed a speaking role in the horror feature Deadly Blessing and went on to appear in the made-for-television movie Not Just Another Affair and in various television shows such as Silver Spoons, Bay City Blues, Remington Steele, The New Mike Hammer, and Magnum, P.I..
In 1984, she starred in the TV movies Calendar Girl Murders and The Vegas Strip War. She was later cast as Blake Chandler in the comedy-drama film Irreconcilable Differences, which garnered mixed to positive reviews and became a modest box office success.
Throughout the late 1980s, she had roles in such movies as King Solomon's Mines (1985), Allan Quatermain and the Lost City of Gold (1986), Police Academy 4: Citizens on Patrol (1987), Cold Steel (1987), Above the Law (1988) and Beyond the Stars (1989).
In 1990, she gained significant attention for her role as Lori Quaid in the science fiction action film Total Recall opposite Arnold Schwarzenegger. The movie was both a critical and commercial success, grossing over $261 million on an estimated budget of $50-60 million.
This was followed by such motion pictures as He Said, She Said, Scissors, Year of the Gun, Diary of a Hitman and Where Sleeping Dogs Lie, all released in 1991. The following year, she rose to mainstream fame when she played the role of Catherine Tramell in the erotic thriller film Basic Instinct.
Numerous actress had turned down the role because of the extensive nudity that was involved but the character of Catherine, an intelligent, bisexual and suspected serial killer, was what made Stone an established star. Critical reviews were mixed but it proved to be a box office hit, earning more than $352 million on a $49 million budget.
Stone garnered numerous accolades for her performance such as an MTV Movie Award for Best Female Performance and MTV Movie Award for Most Desirable Female. She was also nominated for a Golden Globe for Best Actress, as well as a Saturn Award for the same category.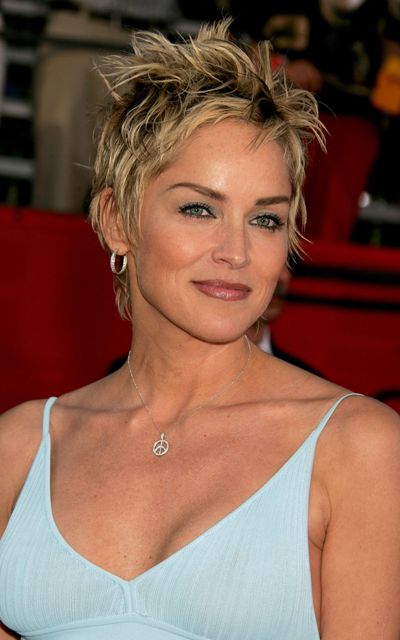 Continued Success and Plastic Surgery Endeavors
In 1993, she starred in the films Sliver and Last Action Hero, followed by Intersection and The Specialist in 1994, for which both films earned her a Razzie Award for Worst Actress. In 1995, she starred alongside Gene Hackman, Russell Crowe and Leonardo DiCaprio in The Quick and the Dead.
It was also in 1995 that she was critically acclaimed for her performance as hustler Ginger McKenna in Martin Scorsese's Casino, which mostly received positive reviews. It became a commercial success, earning more than $116 million on an estimated budget of $40-50 million.
Stone's performance also earned her awards such as a Golden Globe for Best Actress and nominations that include an Oscar and Chicago Film Critics Association Award for Best Actress.
Stone's seductive years are over now that she's in her 50s, 56 to be exact. But her photographs in various magazines say otherwise as the Basic Instinct star continues to draw attention for her undying sex appeal. Because many people consider her as someone who still looks really good despite her getting older, Stone inadvertently sparked rumors of plastic surgery.
But Stone vehemently denied these claims, saying she has never had anything done. Although she admitted that there was one point that she was almost talked into having a facelift but instantly changed her mind before it happened as she realized there was really nothing to "lift". Of her thoughts on plastic surgery, the actress said:
"If you have things that you want to fix, you should go right ahead and fix them. I don't think there is anything wrong with cosmetic surgery at all. I think it's great. But I don't think it's alright to distort yourself."