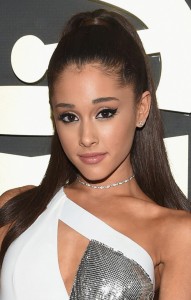 Young performer Ariana Grande started her career on television, achieving prominence courtesy of her starring roles on the Nickelodeon shows Victorious and Sam & Cat. The former led her to start a musical career, which she began with the soundtrack Music from Victorious. After signing a recording deal, she released her first album Yours Truly in 2013. Her venture into music was mostly received positively with her vocals being compared to that of Mariah Carey when it comes to her range.
Her second album, My Everything, released the following year, enjoyed more success with the hit singles "Problem", "Break Free", "Bang Bang" and "Love Me Harder". The said album exposed her to a wider, international audience, leading her to have an international concert tour. Despite being a full-pledge performer in the present, she was still able to play a recurring role in the new television series Scream Queens. She will also appear in the upcoming movie Zoolander 2, scheduled to be released in 2016.
Standing at 5'1, Ariana is known for her short stature. Not only is she short, she's also slim, which makes it amazing that she's got a powerful voice. Interestingly, despite her very slender figure, Ariana makes sure she eats right. But the young artist admitted that it wasn't always the case. A few years ago, she was fond of eating red meat and salmon. She relished eating them that much that she'd have them regularly. However, it's known that eating too much red meat can bring harm to the body as it contains fats and unhealthy cholesterol. The same can be said with junk and processed foods, which Ariana also liked before.
Another fact about the celebrity is that she suffers from hypoglycemia. With this, she's required to consume fresh and organic foods to maintain her blood glucose level. This helps her a lot, especially regaining her energy. Because of her past eating habits, she also involved herself in a diet program focusing on weight loss and getting fit. Aside from making changes on her food choices, Ariana also reduces her portion of her meals to make sure she doesn't eat too much.