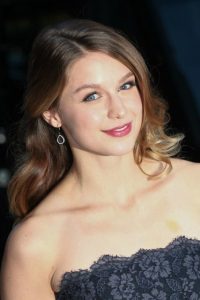 Hollywood star Melissa Benoist started her professional career in the late 2000s. Her debut was in the feature film Tennessee. In the 2010s, she ventured into television. During her initial years, she mostly landed one-episode roles on a couple of shows. Her big break came after being cast as Marley Rose on Glee. She started as a recurring character. She was eventually promoted to being a main cast in Season 5. After Glee ended, she successfully auditioned for the lead role of Kara Danvers on the TV series Supergirl. She has also appeared in some films recently, which include Whiplash, The Longest Ride and Patriots Day.
The 28-year-old actress is now a familiar name and face, thanks to her portrayal of Supergirl on the show of the same name. Speaking of her lead role on the show, Melissa also underwent some lifestyle changes in order to be fit enough for the part. Though she's already slender, the actress knew she had to eat properly in order to have a leaner and a more agile body. By eating healthy, she gets to have boosted energy that makes her workout routines more doable. This also helps her to prevent feeling so tired. Thus, eating healthy is not just for looking good, but for feeling great as well.
As for her choice of foods, she mostly eats nutrient-dense whole foods. She actually go for home cooked meals over foods at restaurants. In an interview, she said: "I love supermarkets, I love grocery shopping, I love the produce aisle because to be super you have to be healthy, and I would probably stock up on all the fruit." Generally, she eats a balanced diet. But she also allows herself to have treats once in a while. "If I could supersize any food it would be an ice-cream drumstick (in) vanilla caramel, they're so good," she said.