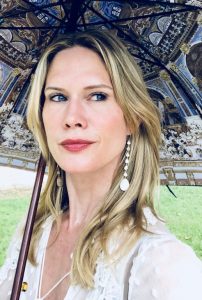 Actress Stephanie March initially started her career in the late 1990s. She debuted in an episode of the TV series Early Edition. She became more active in Hollywood the following decade, especially after getting the part of ADA Alexandra Cabot on Law & Order: Special Victims Unit. At the same time, she made her big screen debut in the 2003 film Head of State. She later had performances in the movies Mr. and Mrs. Smith, Flannel Pajamas, The Treatment, Falling for Grace, and The Invention of Lying.
She went on to reprise her role as ADA Alexandra Cabot on the TV series Conviction. Simultaneously, she had one-time roles on 30 Rock, Grey's Anatomy, and Rescue Me. In the 2010s, she played Mayor Carol Blanton on Neon Joe, Werewolf Hunter, as well as appeared in the films Why Stop Now? and Innocence. In 2018, she portrayed Ivanka Trump in an episode of the comedy series The President Show.
The 44-year-old actress stays in shape by being more mindful of her eating habits. She doesn't diet but she also stays away from processed foods. "I make a real effort not to eat processed foods and I try to keep the fries and bread to a minimum but mostly, I just don't overthink it. And I never eat when I am not hungry," said the actress.
Asked what her ideal food day would be, she shared: "I'd wake up to a homemade chai latte with ginger, cardamom, black pepper, cinnamon and sugar. Very occasionally I will make this and I always regret not doing it more. This is followed by Siggis yogurt and a bacon, egg, and cheese sandwich." For lunch, she loves to have wine, cheese, steak frites, and some winter salad. Her ideal dinner would be tacos and gin and tonics. Mostly though, she eats whatever she wants with a bit of moderation on the side.