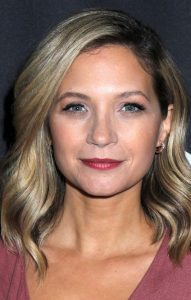 Vanessa Ray's first ever acting role was in the short film The Sparky Chronicles: The Map in 2003. Her first role in a full-length film came some years later with the 2008 movie Finding Chance. That same time, she also made her TV debut in The Battery's Down. She then landed her first starring role on the small screen as Teri Ciccone on the soap opera As the World Turns.
Following this, she had a recurring character on the TV series Damages as Tessa Marchetti. She next played Jenny Griffith on the TV show Suits, as well as guest-starred in White Collar and Nurse Jackie. She simultaneously had performances in the movies Nice Guy Johnny, Not Waving But Drowning, The Last Day of August, and Mutual Friends.
She went on to appear in the films Devil's Due, Are You Joking?, All in Time, The Rumperbutts, and Serialized. Back on television, she became known for her portrayal of CeCe Drake / Charlotte DiLaurentis in Pretty Little Liars. She gained wider recognition courtesy of her role as Officer Edit "Eddie" Janko in the long-running CBS show Blue Bloods. She still plays the role up to present.
Not only does the TV star eat well to stay in shape, but she also follows an active lifestyle that includes a workout routine. Her current regular gig on Blue Bloods has made it harder for her to find free time. However, she considers her role on the show as a form of workout.
Prior to starting, the actress actually upped her physical training. This is to play her role as a police officer more efficiently. "I also did some SWAT-type training and learned how to clear a room," shared the actress. Generally, she enjoys doing some cardio exercises, stretches, and yoga. She also likes other physical activities like swimming and hiking.