Early Career and Success on Television and Film
Amanda Michelle Seyfried was born on December 3, 1985 in Allentown, Pennsylvania, United States to occupational therapist Ann and pharmacist Jack Seyfried. Her older sister, Jennifer Seyfried, is a musician. In 2003, she graduated from William Allen High School.
At an early age, she began her modeling career, appearing in print ads for clothing brands including Limited Too with Leighton Meester. During her teenage years, she took voice lessons, studied opera and trained with a Broadway coach. She decided to stop modeling when she was 17 and worked as a waitress in a retirement community.
She then started acting as an uncredited role in the daytime television series Guiding Light and played the recurring character of Lucinda "Lucy" Montgomery in the soap As the World Turns. This was followed by another recurring role in the television drama All My Children.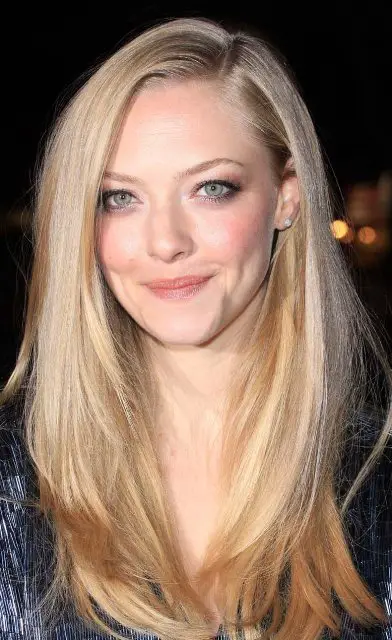 In 2003, she auditioned for the part of Regina George in Mean Girls; the role was eventually given to Rachel McAdams. She was also initially considered for the role of Cady Heron, played by Lindsay Lohan, but the producers of the movie decided to give her the role of Karen Smith. The film received positive reviews and became a blockbuster hit, earning over $129 million.
After Mean Girls, she auditioned to portray the title role in the series Veronica Mars; the role eventually went to Kristen Bell. She instead played Lilly Kane, the title character's murdered best friend. In 2005, she was cast as the lead character in Rodrigo García's film Nine Lives.
In the mid-2000s, she made numerous guest spots in such shows as House, Justice and CSI: Crime Scene Investigation. In 2006, she made her breakthrough for her portrayal of Sarah Henrickson in the HBO series Big Love.
Following Big Love, she played a supporting role in the 2008 horror film Solstice. That same year, she played her first leading role alongside Meryl Streep in Mamma Mia!, a film adaptation of the musical of the same name. The film was a commercial success, earning Seyfried further recognition.
She was then cast as Anita "Needy" Lesnicki in the film Jennifer's Body, playing the title character's best friend. It premiered at the 2009 Toronto International Film Festival. The following year, she co-starred with Channing Tatum in Dear John, a film adaptation of Nicholas Sparks' novel of the same name.
Although the movie garnered negative reviews, it became a box office success, becoming the first film to break Avatar's Number 1 box office reign. She then went on to appear as the title character in the erotic thriller Chloe, playing an escort who is hired to test a husband's fidelity. Her performance received positive reviews and the movie became a box office success as well.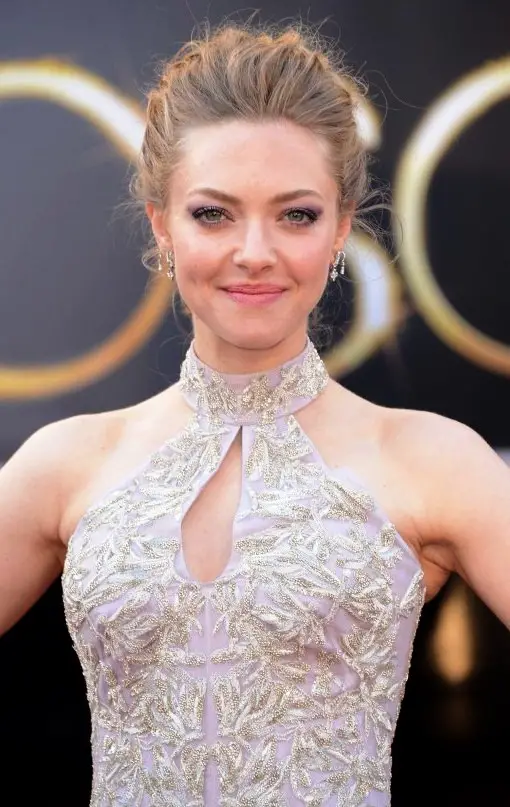 In 2010, she landed the lead role in the romantic comedy Letters to Juliet. It generated mixed reception but went on to be a box office success. Also in 2010, she was included in Forbes's "The 17 Stars To Watch" list. She next appeared as Valerie in Catherine Hardwicke's Red Riding Hood. The film garnered negative reviews but was a moderate commercial success, earning $90 million worldwide.
Her recent films include A Bag of Hammers, In Time, Gone, Les Misérables, The Big Wedding, Lovelace and Epic, while her upcoming movies are A Million Ways to Die in the West, Fathers and Daughters and Ted 2.
Thoughts on Plastic Surgery
In the subject of staying young and the unending quest for perfect beauty, the 28-year old actress had admitted in an interview a few years back that she has considered plastic surgery in some occasions. She said: "I've considered a lot of things – like I want to have a nose job and fix my skin, but I just think that maybe at some point people would go too far."
When it comes to some people going to far in the hopes of achieving an everlasting youth and beauty, she couldn't be more right. Nowadays, people get something done and end up getting more, either to further satisfy their desire for a perfect face and body or just to correct the damage their first surgery had caused. So, at some point it becomes endless for some, and Seyfried is smart enough to acknowledge that.
She further explained: "All the people with all their money, they spend all their time shooting things in their faces and doing stuff that probably isn't good for you, just to look a certain way. It's like, we're troubled." She also said that since she's just in her 20's, she opts to age gracefully – for now.