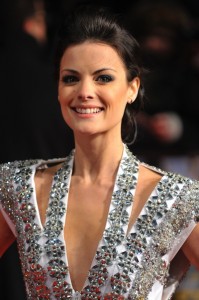 American actress Jaimie Alexander now stars in her own television show Blindspot, garnering more fans and admirers all over the globe. She initially started acting in 2004 when she was already in her 20s. After a few one-episode roles on television, she landed her first lead role in a movie that was released straight to video in 2006. Around the same time, she also had a starring role on the short-lived series Watch Over Me. Further recognition came in 2007 when she joined the main cast of the popular show Kyle XY in its second season. She has also acted in movies that same period, but she was more prolific on the small screen. It was only in 2011 when she played a role in the superhero movie Thor that gave her cinematic attention. Her role became more significant in the sequel The Dark World in 2013. Thanks to Thor, she was given the opportunity to star in her own television show, Blindspot, which premiered in 2015 and she still presently stars in.
Standing at 5'9, the 32-year-old actress is a star in her own right. After notable roles on television and a few in the movies, she finally got to be a lead star, which she totally deserves since she has this remarkable beauty, amazing physique, and great talents. Being so athletic-looking and sexy at the same time, you might wonder what tricks Jaimie does to achieve her fantastic bod, especially that she's so busy with her show. The actress claims that she relies on snacks or her healthy go-to-foods to give her the nutrients her body needs.
This is quite understandable since she doesn't really have the time to cook at home or have long meals. For her, the key to healthy eating is balance. She said: "Healthy eating should be part of your lifestyle rather than a chore you dread". She has a point. You have to follow a healthy eating habit while making sure you enjoy the food you eat, too. For this reason, she doesn't deprive herself of some treats sometimes, like fresh chocolate chip cookies.