Career Beginnings Towards Oscar Glory
Jennifer Shrader Lawrence was born on August 15, 1990 in Louisville, Kentucky, United States to children's camp manager Karen and construction worker Gary Lawrence. At the age of 14, she decided to pursue an acting career, persuading her parents to take her to New York City to find an agent.
She studied at Kammerer Middle School in Louisville and went on to graduate in high school two years early. While growing up, she served as an assistant nurse at the children's summer day camp that her mother managed. At the age of 17, she began her acting career playing Lauren Pearson in the comedy series The Bill Engvall Show.
The show started airing in 2007 and was cancelled in 2009 after three seasons. For her role as Lauren, she won a Young Artist Award for Outstanding Young Performer in a TV Series and was nominated for Best Performance in a TV Series. In 2007, she auditioned for the role of Bella Swan in Twilight; the role eventually went to Kristen Stewart.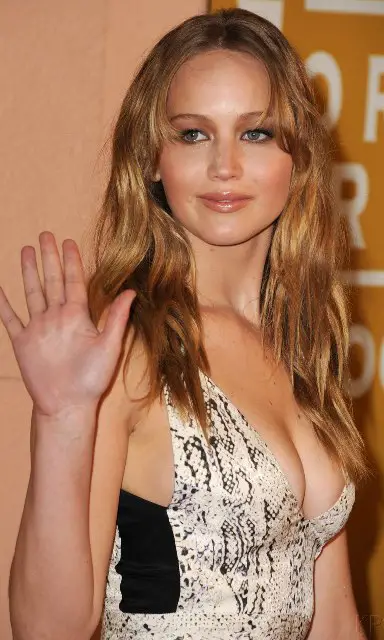 The following year, she played a small role in the 2008 film Garden Party. Also in 2008, she played the lead role in the movie The Poker House. For her role in the film, she won the Angeles Film Festival Award for Best Performance in the Narrative Competition.
She next appeared in The Burning Plain, alongside Charlize Theron and Kim Basinger. Her acting in the movie was also positively noticed, earning her the Marcello Mastroianni Award for Best Emerging Actor/Actress at the Venice Film Festival.
In 2010, she received much acclaim for her role as Ree Dolly in Winter's Bone, which won the Best Picture award at the Sundance Film Festival. Receiving accolades, she was awarded the National Board of Review Award for Best Breakthrough Performance. She also received an Academy Award nomination for Best Actress, establishing her as a high-caliber young actress.
She then landed the role of Mystique in 2011's X-Men: First Class, prequel to the entire X-Men film series. That same year, she starred alongside Mel Gibson and Jodie Forster in the dark comedy The Beaver. Also in 2011, she was invited to join the Academy of Motion Picture Arts and Sciences.
She went on to garner international attention for her portrayal of Katniss Everdeen in the movie The Hunger Games, based on Suzanne Collins's best-selling novel of the same name. The film was an instant blockbuster hit and broke the male-centric nature of action movies as prior to The Hunger Games, not one worldwide box-office hits had been built around a female action star.
Not only did the film garnered positive reviews, Lawrence herself received overwhelming acclaim for her portrayal of Katniss. Forbes even said: "No one who has seen The Hunger Games would question star Jennifer Lawrence's ability to play an action star." Her increasing charm and talent led her to be chosen as the new face of Dior in October 2012.
Continuous Success and Plastic Surgery Rumors
Also in 2012, she played Tiffany Maxwell in the movie Silver Linings Playbook alongside Bradley Cooper and Robert De Niro. She also garnered universal acclaim for her performance, winning the Golden Globe and the Academy Award for Best Actress. During this time, she also starred in the thriller House at the End of the Street.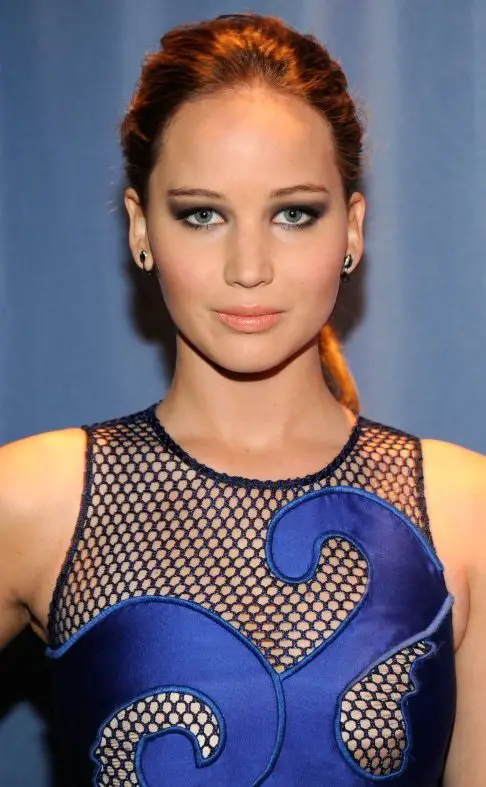 The following year, she reprised her role as Katniss Everdeen in The Hunger Games sequel, The Hunger Games: Catching Fire, released on November 22, 2013. Just like the first film, it also became a major commercial and critical success, surpassing Iron Man 3 for highest box office earnings of 2013.
She also played the supporting role of Rosalyn Rosenfeld in the crime drama American Hustle and once again impressed fans and critics alike with her performance in the film, receiving an Oscar nomination for Best Supporting Actress.
With her blossoming career, Lawrence becomes more susceptible to issues and one of them is whether she had undergone any kinds of cosmetic procedures to attain the look that she has right now. Earlier this year, it was reported that a woman paid $25,000 for cosmetic procedures to look like JLaw.
The woman underwent a breast augmentation, liposuction to her face and body, rhinoplasty, and had fat grafts to her cheeks and buttocks. That right there signifies how Lawrence's beauty can inspire other women; and sometimes, over inspire to the point of the situation just mentioned. But the question remains, is Lawrence herself also a product of plastic surgery?
According to some beauty websites, she may be one. Of course, such claims would start by comparing old and recent photographs. In this case, some people are convinced that Lawrence has had blepharoplasty, commonly known as an eye lift, a procedure for altering eyelids so that the eyes appear bigger.
Another procedure that the actress may have done is a nose job. It is noted that unlike before, Lawrence's "current" nose is narrower and the tip looks smaller and more pointed. Even her smile has changed. Before, her upper lip was thinner and somehow that affects the overall look especially when a person stretches her lips to smile. Now, it is observed that JLaw's smile is different. So, the conclusion of some is that she may have gotten some lip injections as well.