From Being an Equestrian to an Actress
Catherine Ann "Kate" Bosworth was born on January 2, 1983 in Los Angeles, California. She is the only child of homemaker Patricia and Talbots' former executive Harold Bosworth. As a child, her interest for a professional career as a competitive horse racer started. By the time she was 14, she became a champion equestrian.
Her acting career began in 1998 when she attended an open casting call in New York for the role of Judith in the film The Horse Whisperer, starring and directed by Robert Redford. Since the producers required the part to have an experience in horse riding, Bosworth got the role. The film garnered positive reviews from critics, gaining the then-15-year-old Bosworth recognition.
Two years after, she portrayed Bella Banks in the television series Young Americans, though the series was later canceled after airing eight episodes. She also had a minor role in the sports drama film Remember the Titans. During this period in 2000, she was accepted to Princeton University but it was later revoked because of her continual absence. In 2001, she moved to Los Angeles for easier access to auditions and better film roles.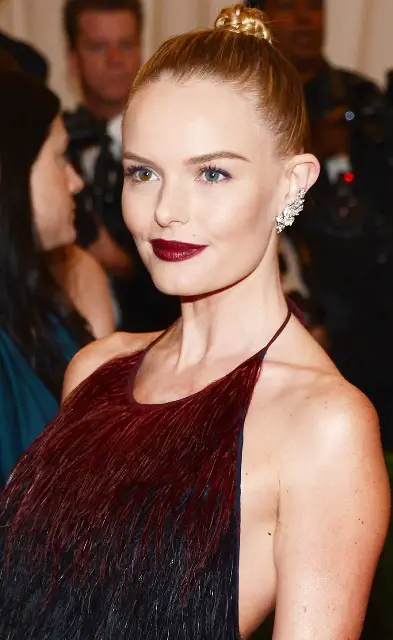 Her breakthrough came in 2002 after portraying Anne Marie in the surfer film Blue Crush. The film received positive reviews and Bosworth was also praised for her performance. She subsequently starred in the indie film The Rules of Attraction and played the teenage girlfriend of porn star John Holmes in 2003's Wonderland.
In 2004, she played the female lead in Win a Date with Tad Hamilton!. However, the movie failed both critically and commercially. That same year, she portrayed actress Sandra Dee in the movie Beyond the Sea. The film received lukewarm reviews and failed at the box office.
She was then catapulted to international stardom after being cast as Lois Lane in Bryan Singer's superhero film Superman Returns in 2006. She starred alongside Kevin Spacey as Lex Luthor and newcomer Brandon Routh as Superman. The film garnered good reviews and became a box office success.
In 2007, she played Louise in Pulitzer Prize winner David Auburn's directorial debut, The Girl in the Park. It premiered at the 2007 Toronto International Film Festival. That same year, she starred in 21, an adaptation of the book Bringing Down the House. The movie generated mixed reviews but was a box office success.
Subsequent films include The Warrior's Way, Little Birds, Another Happy Day, Life Happens, Straw Dogs, Black Rock, And While We Were Here, Big Sur, Movie 43 and Homefront, while her upcoming movies are Unconscious, Somnia and Still Alice.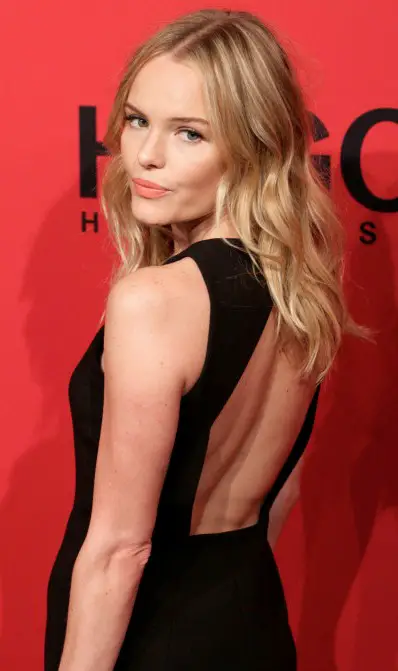 Personal Relationships and Plastic Surgery Rumors
Bosworth was in a relationship with actor Matt Czuchry from 2000 to 2002. She then started dating actor Orlando Bloom in 2003 and but they broke up in 2005. She was later involved with musician James Rousseau from 2006 until 2009, and subsequently began dating her Straw Dogs co-star Alexander Skarsgård. Their relationship ended in July 2011.
Shortly after, she started dating director Michael Polish. They met when he directed her in the film Big Sur. They took their relationship to the next level by announcing their engagement in August 2012. The couple were then married on August 31, 2013.
Despite her seemingly ethereal beauty, Bosworth is no exception to plastic surgery rumors. According to some people, the 31-year-old star went under the knife to undergo rhinoplasty. Various sites claim that Bosworth, upon closer inspection, had a rounder nose before, which contrasts to her "new" nose.
Though the transformation is very subtle, it can be noted that the actress' nose in the present is more defined and carefully trimmed to enhance her facial appeal. Aside from her alleged nose job, some people also believe that Bosworth has had collagen injections on her upper lip. Such claims began to surface after people started noticing her fuller lips, which kind of enhance her newly-defined nose. However, despite the persistence of these reports, Bosworth continues to shy away from the subject.