Career Beginnings and Success on Film and Television
Alison Elizabeth "Ali" Larter was born on February 28, 1976 in Cherry Hill, New Jersey, U.S. to realtor Margaret and trucking executive Danforth Larter. She studied at Carusi Middle School and later graduated from Cherry Hill High School West. At age of 14, her modeling career began when a scout spotted her on the street and was offered to appear in a Phillies advertisement.
This led to sealing a modeling contract with the prominent Ford Modeling Agency in New York. She later skipped senior year so she could model in Japan, Australia and Italy. She then temporarily settled in Japan at the age of 17. While modeling in Italy, she met future actress Amy Smart and they became friends.
A modeling gig then took her to Los Angeles. While there, she took acting classes with Smart and moved into an apartment together. In November 1996, she gained recognition when she portrayed fictional model Allegra Coleman in an Esquire magazine hoax. The following year, she made her television debut in an episode of the TV series Suddenly Susan.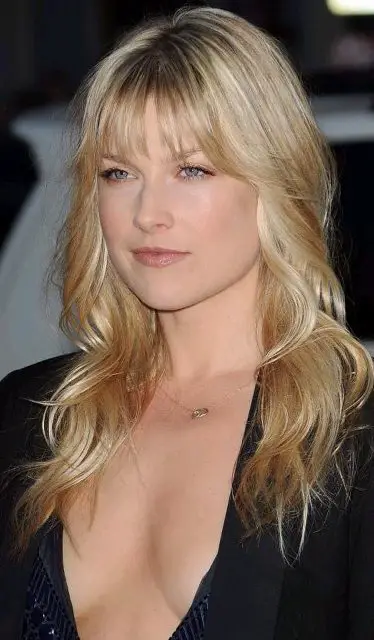 She then landed more guest spots in such TV shows as Chicago Sons, Just Shoot Me! and Dawson's Creek before making her breakthrough in the 1999 coming-of-age film Varsity Blues. While critical reception was mixed, it was a commercial success, earning $54,294,169 on a $16 million budget.
After Varsity Blues, she appeared as Dulcie in Drive Me Crazy, which was also a box office success. Her last film in 1999 was the horror movie House on Haunted Hill, which was both a critical and a commercial failure. In 2000, she gained wider recognition for her role as Clear Rivers in the horror film Final Destination.
Final Destination was a box office hit, earning $112,880,294 worldwide. For her performance, she won the Young Hollywood Award for Breakthrough Performance Female and was nominated for a Blockbuster Entertainment Award for Favorite Actress – Horror.
In 2001, she starred in three well-known films: Legally Blonde, American Outlaws and Jay and Silent Bob Strike Back. She then reprised her role as Clear Rivers in the 2003 sequel Final Destination 2. During the next few years, she starred in such feature films as Three Way (2004), A Lot Like Love (2005), and Confess (2005).
She then achieved wider recognition among television viewers after being cast for the role of Niki Sanders in the science fiction TV series Heroes, which she played from 2006 to 2010. The show was a hit and garnered numerous awards and earned such nominations as Primetime Emmy Awards, Golden Globes, People's Choice Awards, and British Academy Television Awards.
In the mid to late 2000s, she starred in a series of movies like Homo Erectus (2007), Marigold (2007) and Crazy (2007). During the same time, she was also cast as Claire Redfield in Resident Evil: Extinction, the third installment in the Resident Evil film series. The movie received mixed reviews from critics but was commercially successful, grossing $147,717,833 on a $45 million budget.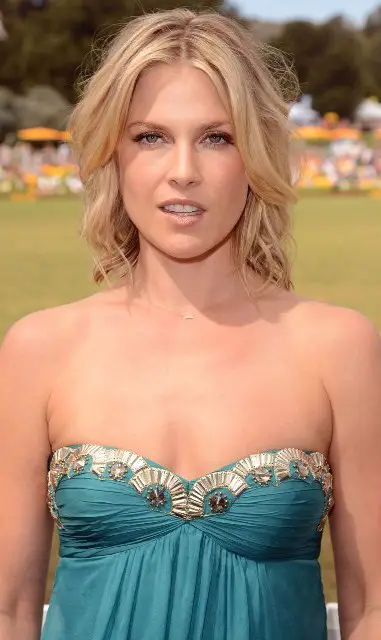 Recent Films and Plastic Surgery
In 2009, she co-starred with Idris Elba and Beyoncé in Obsessed. Though the movie generally received poor reviews, Larter's fight scene with Beyoncé in the finale was praised by reviewers and went on to win the MTV Movie Award for Best Fight.
The following year, she reprised her role as Claire Redfield in Resident Evil: Afterlife. Her upcoming movies are Lovesick and You're Not You. In 2012, she was cast as Anna King in the TV series The Asset but the pilot was not picked up.
The actress is also well-known for her fierce beauty, which has been the subject of plastic surgery claims since she stepped into the spotlight. Though the Heroes actress has seemed to never been under a major cosmetic surgery, it can be observed that she's had some artificial help to maintain her radiant glow.
Dr. Paul S. Nassif, Facial Plastic and Reconstructive Surgeon at Spalding Drive Cosmetic Surgery, said: "Ali Larter is a naturally beautiful woman and does not appear to have had any work done to her face. There is the possibility of Botox and a few fillers here and there, but overall her look is her own and she has a great set of genetics."
That must be a relief to those fans who don't want the actress to change anything on her face. Apparently, the 38-year-old still looks her best and a few cosmetic enhancements like Botox somehow has helped her achieve a youthful appearance by giving her forehead a smooth and a shiny complexion.