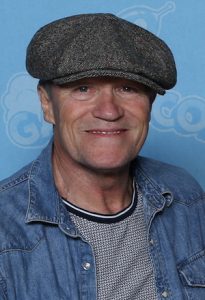 Hollywood actor Michael Rooker debuted as the titular role in the 1986 film Henry: Portrait of a Serial Killer. He later portrayed Arnold "Chick" Gandil in the sports drama movie Eight Men Out. In the 1990s, he landed more cinematic roles, such as in Days of Thunder, JFK, Mallrats, and Bastard Out of Carolina, among others.
He also portrayed Sheriff Alan Pangborn in the horror film The Dark Half. By 2000s, Rooker continued his work in the movies, while also being more active on the small screen. He mostly had guest roles on TV and starring roles in some TV shows. On the big screen, he starred in the feature films The 6th Day, Replicant, Slither, Whisper, and Jumper, to name a few. Perhaps one of his major roles recently was as Merle Dixon in The Walking Dead.
Following this, he landed the role of Yondu Udonta in Guardians of the Galaxy, which he reprised in the sequels Guardians of the Galaxy Vol. 2. His performance here earned him a Saturn Award nomination for Best Supporting Actor. Also in the 2010s, the actor had performances in some other films, including The Belko Experiment, Bolden, and Fantasy Island. This year, he starred as Clyde in the film Love and Monsters.
Already in his 60s, Michael Rooker stays fit and healthy by sticking to an active lifestyle. When exercising, he revealed that he doesn't have to do much since his resting metabolism is already high.
"I almost don't have to work out at all. This is all natural. I actually was working out quite a lot, and we did this little test, and my resting metabolism is very high, so I really don't have to do a lot to lose weight. So, I lost a bit and then I just maintain," said the actor.
Nonetheless, he continues to stay active in his day-to-day. He engages in some basic workouts, as well as play sports and go outdoors for activities like hiking.