Early Career and Breakthrough on Television
Christina Rene Hendricks was born on May 3, 1975 in Knoxville, Tennessee, United States to psychologist Jackie and former United States Forest Service employee Robert Hendricks. She started acting in children's musical theater productions in Twin Falls, Idaho, where she lived with her family.
At age 18, she started to work as a model. In 1999, she made her television debut as Rhiannon in the MTV anthology series Undressed. That same year, she made her first film appearance in Sorority. In 2000, she landed a guest spot in the television series Angel.
It was also in 2000 that she secured a regular role in the comedy-drama series Beggars and Choosers. In the show, she played the part of Kelly Kramer. It ran for two seasons from June 19, 1999 to December 12, 2000. During the next few years, she made guest appearances in such shows as Thieves and ER.
She then landed another regular role in the legal drama series The Court, however, it was cancelled after only three episodes. Following the show's cancellation, she appeared in the television movie The Big Time. In 2002, she gained recognition for her role as Saffron in the FOX series Firefly.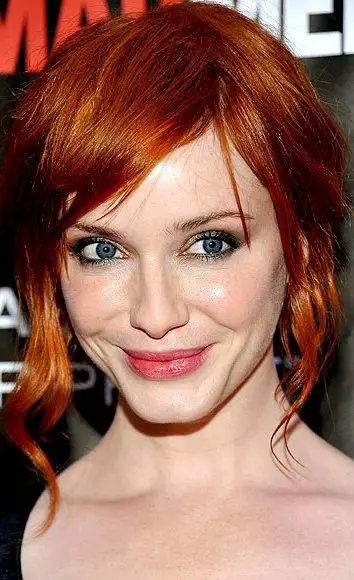 She went on to appear in other TV shows like Miss Match, Presidio Med, Tru Calling, and appeared as Frannie Hunter in the TV movie Hunger Point. From 2004 to 2005, she played the role of Nicolette Raye in the legal drama series Kevin Hill. It was, however, cancelled in 2005 after one season.
She proceeded to playing guest roles in such TV shows as Cold Case, Jake in Progress, Las Vegas and Without a Trace. In 2007, she landed the part of Olivia Canton in the crime series Life. The show garnered favorable response but was still cancelled in 2009 after two seasons.
It was also in 2007 that she won the part of Joan Harris in the TV series Mad Men. The show has won several awards including 15 Emmys and four Golden Globes. Hendricks also garnered nominations for her performance, including an Emmy Award for Outstanding Supporting Actress in a Drama Series in 2010.
She continued to receive Emmy nominations for Outstanding Supporting Actress in a Drama Series consecutively from 2011 to 2013. She was also awarded the Critics' Choice Television Award for Best Supporting Actress in a Drama Series in 2011 and 2012.
She was then cast as Lily in La Cucina, which premiered at the Hollywood Film Festival. It won Best Feature at the Beloit International Film Festival and at the Los Angeles Backlot Film Festival. It also won Best Screenplay at the Bragacine International Film Festival in Portugal.
Also in 2007, she starred as Angela in the drama film South of Pico. It premiered at the American Black Film Festival and won the Grand Jury Award – Best Picture. In 2010, she starred as Catharine Burnell in the Japanese feature Leonie and in the romantic comedy Life as We Know It.
In Life as We Know It, she played Alison Novack, Katherine Heigl's best friend who died in a car crash. Despite the movie's poor reviews, it went on to become a box office success, earning $105,648,706 on a $38 million budget.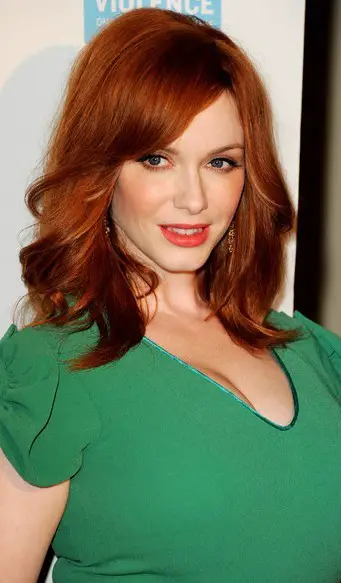 Recent Films and Plastic Surgery
She then lent her voice for the role of Lois Lane / Superwoman in the 2011 straight-to-video superhero feature All-Star Superman. She later played the role of Sarah Madison in the drama movie Detachment, starring Adrien Brody with an ensemble supporting cast that includes Marcia Gay Harden, Bryan Cranston, Lucy Liu and Tim Blake Nelson.
Later in 2011, she co-starred with Ryan Gosling, Carey Mulligan and Bryan Cranston in the crime thriller movie Drive. The film garnered widespread praise from critics and was a box office success. grossing $77,560,689 on a $13 million budget. Subsequently, she starred in such films as I Don't Know How She Does It (2011), Ginger & Rosa (2012) and Struck By Lightning (2013).
Hendricks is widely known for her charisma and sex appeal that she was voted by Esquire female readers as "the sexiest woman in the world". Esquire magazine also named her the Best Looking American Woman. As the recognition she gets for her beauty continues, people can't help but ask if she had undergone cosmetic procedures to improve her looks.
According to some reports, the Mad Men actress had a nose job, suggesting that her very beautiful face is not so natural. It is also widely known that a more refined nose does something to the overall appearance of a person, thus, creating the idea that Hendricks' prominent looks are mainly contributed by her "fake" nose.
Aside from her gorgeous face, Hendricks also gained notoriety for her very distinctive, really large breasts. There have been significant amount of hearsay that the actress also had a breast augmentation. People are saying that although she is truly gifted with huge bosom, the actress has gone far by deciding to have a bigger set of breasts. Despite these reports appearing recurrently on tabloids and on the internet, the Emmy-award nominated star has since denied all of them.