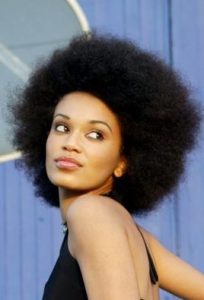 South African star had her career beginnings in the late 2000s. She debuted in an episode of the TV series The No. 1 Ladies' Detective Agency. She next hosted the program Live Amp, serving as the show's host from 2011-2016. She also co-hosted the show Real Goboza in 2012. She later appeared in the soap opera Isidingo. After hosting the shows Tropika Island of Treasure and Moments, she became known for hosting Lip Sync Battle Africa.
At the same time, she starred as Dayana Mampasi in the ABC series Quantico, getting her further recognition. She was part of the show's main cast from 2016-2017. Following this, she starred in the South African films Catching Feelings and Kalushi. This year, she starred in the straight-to-video film Scorpion King: Book of Souls. She later started hosting the show Behind the Story. She will star in the upcoming feature film The Blue Mauritius.
The 30-year-old actress stays in shape by following a clean diet plan. Aside from choosing nutritious foods, she also listens to what her body needs. "You need to listen to you body as it will always show you what it's lacking and what it needs," advised the actress and model. "Not all foods that are considered healthy will work for your body so take the time to go to the doctor, get blood tests and figure out what foods you should be eating as you may be allergic to some things that you weren't aware of."
She shared that drinking water before eating helps with better digestion. She went on to say: "I also find that apple cider vinegar works very well with maintaining my healthy eating/diet plan as it helps to improve your metabolism, and it also has cleansing properties." In addition, she takes multivitamins to make sure she gets all the nutrients her body needs.