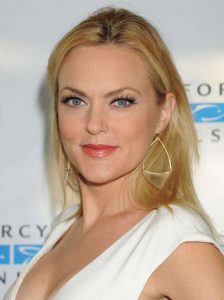 In 1992, actress Elaine Hendrix got her start in the entertainment industry. Beginning with small roles on film and TV, she got her first main role on the small screen as Agent 66 in Get Smart. Later in 1997, she starred as Lisa Luder in the comedy Romy and Michele's High School Reunion. Hendrix then became known as the villainous Meredith Blake in the popular family movie The Parent Trap.
Her next roles on the big screen were in Molly and Superstar. She got a more prolific career on TV as well, starring as Kristen Martin in The Chronicle. During this period, she also appeared as a guest star in a variety of shows, after which she starred as Ms. Lischak in Joan of Arcadia. She then starred as Pauline in Poor Paul from 2009 to 2011. During this period, the actress played supporting/starring roles in the movies Get Your Stuff, Wish You Were Dead, Inspector Gadget 2, and The Dukes, among others.
From 2010 to 2011, she starred as Renee in 90210, then later as Warden Hartley in FX's Anger Management. Following this, she played the part of Ava in the FX series Sex & Drugs & Rock & Roll. In 2019, she landed the role of Susan Andrews in Fox's Proven Innocent. Continuing her flourishing TV career, the actress now stars as Alexis Carrington in The CW's Dynasty.
Elaine Hendrix's lifestyle is one that gets her to exercise her body. She combines workouts and simple outdoor exercises for a more fun fitness regimen. One of her go-to exercises is taking a long walk with her dog. "I like to get up and drink water, then I'll leash my dog Ellie and go for a good 40-minute to one-hour walk with her," said the actress. Hendrix is also a trainer dancer, so once in a while she'd attend a dance class and do some aerobics at home. Most days, though, she prefers just hiking with her pooch.