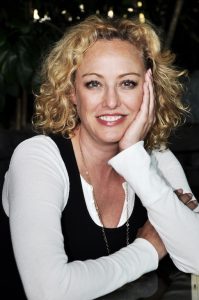 Virginia Madsen had her entertainment debut with the 1983 comedy-drama film Class. She next had roles in the films Electric Dreams and Dune, the latter of which she starred as Princess Irulan. She landed more film roles after that, acting in such films as Creator, Fire with Fire, Modern Girls, and Long Gone, among others. Also, she portrayed Claretta Petacci in the TV miniseries Mussolini: The Untold Story in 1985.
She later starred in the movies Zombie High and Heart of Dixie. During the '90s, Madsen secured roles in such movies as The Hot Spot, Highlander II: The Quickening, Candyman, Caroline at Midnight, The Rainmaker, and The Haunting. In 1998, she played recurring part Cassandra Stone in Frasier, as well as appeared as a co-host in the TV program Unsolved Mysteries. In the following decade, she played Rebecca Sandstrom in the NBC drama American Dreams.
Simultaneously, she had performances in the movies Full Disclosure, Sideways, Firewall, The Astronaut Farmer, and Cutlass, among others. For her role in Sideways, Madsen was nominated for the Academy Award for Best Supporting Actress. In the 2010s, she portrayed Penelope Gardiner in Lifetime's Witches of East End. She next played Kimble Hookstraten in Designated Survivor. Her most recent work on TV was as Maria Sunderland in the web series Swamp Thing. She also had supporting roles in the films Burning Bodhi, Joy, Burn Your Maps, A Change of Heart, and 1985.
Virginia Madsen keeps herself fit and healthy by eating conscientiously and working out. As for her workout routine, she admits to needing much motivation to get started. "I've never been athletic. It just doesn't come naturally to me. So I still have to work hard to make it happen," said the actress. To further strengthen her body, Madsen performs "weight training with supersets twice a week." She also takes spinning classes and engages in outdoor activities such as hiking.