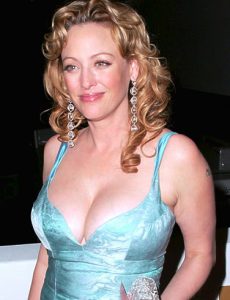 Actress and producer Virginia Madsen first debuted in the 1983 film Class. The rest of the '80s saw her appearing in the movies Electric Dreams, Dune, Creator, Zombie High, and Heart of Dixie. She also portrayed Claretta Petacci on the miniseries Mussolini: The Untold Story. In the 1990s, she mostly had roles in made-for-television films.
She also starred in the feature films Candyman, Caroline at Midnight, The Prophecy, The Rainmaker, and The Haunting. On TV, she had recurring roles as Cassandra Stone on Frasier and co-hosted the program Unsolved Mysteries. The following decade, she starred as Rebecca Sandstrom on the NBC series American Dreams. At the same time, she had notable performances in the movies Full Disclosure, Artworks, and Sideways, among others.
Her role in Sideways earned her an Academy Award and Golden Globe nominations for Best Supporting Actress. In the 2010s, she played Cheryl West on Scoundrels, Penelope Gardiner on Witches of East End, Madeline Hawthorne on American Gothic, and Kimble Hookstraten on Designated Survivor. She's also continued her film career with roles in Red Riding Hood, Dead Rising: Watchtower, Burn Your Maps, A Change of Heart, and 1985.
At age 58, the Hollywood star manages her body and overall health well. She has since become mindful of the food she eats and practices moderation as part of her lifestyle. In general, she limits her intake of processed meals. Instead, she cooks her own food with ingredients that she chooses herself. Basically, her diet plan is one that consists of lean protein and lots of vegetables.
While she doesn't follow any strict diet routine, she also employs some diet tricks every time she attends red carpet events. She shared hers in an interview. "I [start] out the day with a bigger portion of protein and carbs. Then my meals [get] smaller, so dinner [is] my lightest meal. It keeps your metabolism working faster all day long," said the actress.