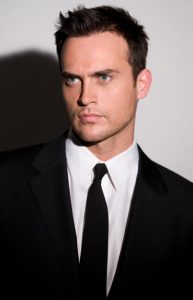 It was in 2006 that Cheyenne Jackson started his career as a screen actor. He did so by debuting in the film United 93. In the movie, he portrayed Mark Bingham. On TV, his first role was in an episode of Lipstick Jungle. This was followed by more one-time roles on the small screen, including guest parts on Life on Mars, Ugly Betty, and Law & Order. His next role was as Danny Baker on the NBC sitcom 30 Rock where he appeared as a recurring character. He then played the role of Dustin Goolsby in a 3-episode role on Glee. During this period, he became more active on the big screen as well.
He had performances in the films The Green, Price Check, Lola Versus, Mutual Friends, Six Dance Lessons in Six Weeks, and Love Is Strange. He gained substantial recognition for starring as Will Drake on American Horror Story: Hotel. He next starred as Sidney Aaron James in the subsequent season American Horror Story: Roanoke. He continued his work in the American Horror Story universe — this time as Dr. Rudy Vincent on American Horror Story: Cult. Just last year, he played the role of Greg Parker on American Woman. He later played John Henry Moore on American Horror Story: Apocalypse. As a film actor, he's had notable performances in Day Out of Days, Hello Again, and Hurricane Bianca 2: From Russia with Hate.
Apart from his healthy diet plan, the performer invests his time and energy in exercises. While he loves workouts that give him a good sweat, he also credits meditation to giving him improved energy and strength. As a matter of fact, meditating is part of his lifestyle. "I have a meditation pillow that is really comfortable. I try to meditate every day for at least 10 minutes. It seems like a long time but once you're in the zone it's quite therapeutic," said the actor. In addition, he's also trying yoga recently.