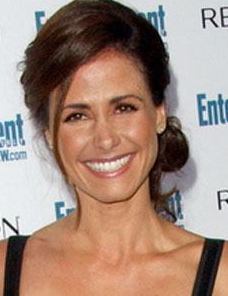 Hollywood star Valerie Cruz first appeared in an episode of Strong Medicine in 2002. She later got the role of Grace Santiago, a recurring character in the TV series Nip/Tuck. After this, she made her big screen debut in the 2004 film Cellular. At the same time, she made guest appearances in some television shows, which include Missing, Crossing Jordan, Las Vegas, LAX, and Invasion, among others.
The actress' breakout role was as Sylvia Prado in the award-winning series Dexter, which she starred in between 2006 and 2013. During this period, she also had performances in some films, including No Man's Land: The Rise of Reeker, The Line, and The Devil's Tomb. She went on to play another recurring role, as Maria Nolan, in the TV series Hidden Palms. After this, she played Lt. Connie Murphy in the TV show The Dresden Files. In 2009, Cruz appeared as Isabel Beaumont in several episodes of True Blood.
She then starred as Dr. Zee Alvarez in the short-lived series Off the Map, as well as played recurring parts Kathy Sullivan in Alphas and Major Joy Mendez in Homeland. She went on to star as Agent Gina Mendez in the crime thriller series The Following. After playing the part of Gina in the TV series Life Sentence, the actress secured the role of Marisol Vera in the 2018 reboot of Charmed. As a movie actress, she's also starred in The Loft and My First Miracle.
To stay fit and healthy, Valerie Cruz works out and watches what she eats. She always starts her day with something light and healthy, which is why she likes fresh juice first thing in the morning. "I usually make it using carrot, celery, pineapple, ginger and lemon juice," said the actress. "It's super yummy and full of essential vitamins and minerals. It is a more effective delivery system than a big vitamin pill-and definitely easier to swallow!" She also incorporates plenty of veggies into her diet.