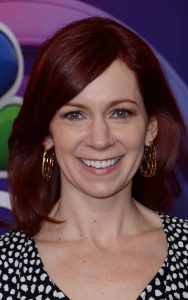 Actress Carrie Preston had started her acting profession when she debuted in the 1985 film Just a Friend. However, she only became active in the '90s, first appearing as Mandy Newhouse in the romantic comedy film My Best Friend's Wedding. She next had roles in the movies For Richer or Poorer, Mercury Rising, and Guinevere. In the 2000s, she played B.D. Benson on the sitcom Emeril. She also had roles in the films Woman Wanted, The Legend of Bagger Vance, The Stepford Wives, Straight-Jacket, Transamerica, Lovely by Surprise, Towelhead, Vicky Cristina Barcelona, and Doubt. She later became widely known for her role as Arlene Fowler on the HBO series True Blood.
She starred on the show from 2008 to 2014. While on the show, she starred in the movies Virginia, A Bag of Hammers, Sironia, and Beneath the Harvest Sky. During the same time, she also gained recognition for her role as Elsbeth Tascioni on The Good Wife, Grace Hendricks on Person of Interest, and Judy Lang on The Following. Subsequently, she played Debbie Dubonte on Happyish, Martina Moore on Crowded, and Sally Miller Gearhart on the miniseries When We Rise. She went on to reprise her role as Elsbeth Tascioni on The Good Wife spin-off The Good Fight. In 2017, she started starring as Polly Marks on the new TNT series Claws. Her latest film role was in the feature To the Bone.
In order to maintain her overall health and fitness, the film and television star follows an active lifestyle. She likes being on the go and also loves to exercise during her free time. According to her, her workout routine consists of cardio, light weights, and Pilates. She loves mixing things up in order to avoid getting bored. She takes as many classes as possible as this adds to the fun of the activities. She also likes outdoor activities such as hiking, which is a great cardio for her.