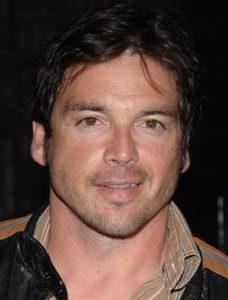 Jason Gedrick's Hollywood career already spans decades, starting in the 1980s. First, he appeared as an extra in the 1983 film Bad Boys. After this, he had his first credited role in the movie Massive Retaliation, released the following year. The rest of the '80s saw him performing in such films as The Zoo Gang, The Heavenly Kid, Promised Land, and Born on the Fourth of July.
During the '90s, he gained recognition for a couple of starring roles on the small screen. He starred as David Morrisey in Fox's Class of '96, Bailey Connors in NBC's Sweet Justice, Neil Avedon in ABC's Murder One, and Danny Rooney in CBS' Eazy Streets. Later in 2000, he portrayed Joseph D. Pistone in the crime drama series Falcone. He next played supporting roles in the films Summer Catch and One Eyed King. From 2002 to 2003, he starred as Officer Tom Turcotte in NBC's Boomtown.
Gedrick then played the title role in the TV movie A Date with Darkness: The Trial and Capture of Andrew Luster. His television career continued to flourish, playing Cameron Walsh in NBC's Windfall and Rick Coletti in Desperate Housewives. After some TV movies, the actor starred in the film Shannon's Rainbow. In the 2010s, he played Jerry in HBO's Luck, as well as starred as George Novikov in Dexter. In 2015, Gedrick played Raynard Waits in several episodes of Bosch. The actor also had recurring roles in Beauty & the Beast and Major Crimes.
In his 50s, Jason Gedrick continues to impress not only in his acting chops but also in his fitness. To maintain his strength and endurance, as well as his fit body, he sticks to his workout routine and tries to be consistent with his exercises. In an interview, he got candid about his regimen. "I love a good run or a hike. I'm also big on an intensive workout with circuit training or boxing training," he said.