Early Life and Rumors of Plastic Surgery
Shakira Isabel Mebarak Ripoll, widely known as Shakira, is a Columbian pop star who now enjoys international mainstream success. Born on February 2, 1977 and was raised in Barranquilla, she started performing in school and is now one of the best-selling artists of all time. Early on, she has already displayed Latin, Arabic, and rock and roll influences, as well as her belly dancing skills, which she's currently notorious for.
Along with her tremendous success in the entertainment industry are gossips about her alleged plastic surgery…
A few years back, there were already rumors claiming that Shakira has had a nose job. Although most people would agree that the Colombian diva has a rocking body, which she certainly uses to attract attention other than her music, the same cannot be said to her face, particularly her nose.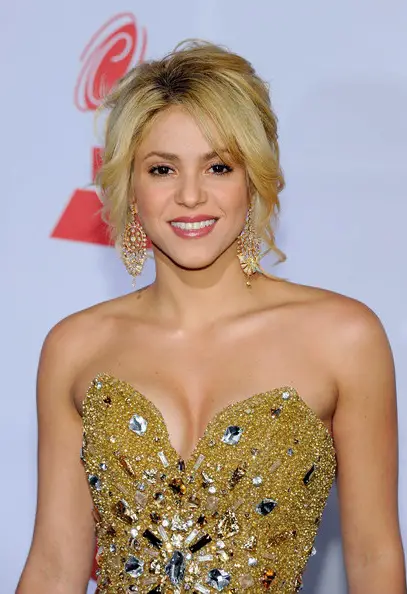 The singer denied that she has undergone a rhinoplasty procedure but admitted to considering plastic surgery before. She said: "A few years ago, I considered (plastic) surgery, breast augmentation, and all kinds of things. Maybe my eyebrows should be higher. Maybe my lips should be bigger. It was really making me bitter. I'd think I'm not going to look good for my fans! But eventually I said, 'forget it' and I started accepting myself the way I am and realized that I'm just not perfect."
Despite her denial to having her nose done, rumors of such continue throughout the years that she turned to social media to vent her frustration with the rumors. She twitted: "So many things going on in the world and yet some invent stories about me getting a nose job! Why would a she wolf (apparently the title of her new album) want a smaller nose?"
People couldn't help but notice Shakira's dramatic transformation since her musical debut in 1991. So many years have passed and while it may be possible that she's just maturing and indulging herself to modern beauty wonders such as new make-up and hair trends, as well as wearing perfect outfits, as these could also contribute to her perceived improved look, it is also possible that she just really has had surgery.
Rumors of her nose job actually began when observers noticed that her present nose looks like it has been reshaped, trimmed down and straightened out to achieve a more refined appearance. Reportedly, Shakira's original nose wasn't as well-defined as it is now. Her actual nose had a wider bridge and a more bulbous tip. If one would compare her old and new photos, one would see the difference.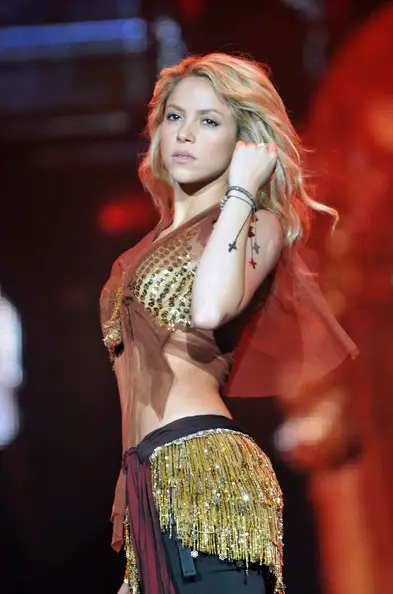 More Plastic Surgery Rumors and Continued Success
Reports about the singer's involvement with cosmetic procedures doesn't end there. She once again found herself in the middle of such rumors. In January 2013, she gave birth to her first child, a son, with Spanish football player Gerard Piqué. Weeks after giving birth, Shakira was already looking slim, prompting some to wonder if this was a product of cosmetic surgery.
While it is known that some women undergo a "mommy make-over" such as a tummy tuck and breast lift to regain their original bodies, it wouldn't be medically wise for someone to actually undergo procedures just weeks after giving birth so doctors certainly wouldn't advise this. The body has to be given enough time to heal itself and regain its original state. So, Shakira most probably didn't have any surgery weeks after she gave birth.
Besides, plastic surgery-free or not, Shakira's music and charm has already gained her millions of fans, admiring her for her beauty, talent, intelligence and generosity. Really, her sexiness, her belly-dancing moves and her honest hips are just a bonus! Also, despite being already 37, Shakira still has more music and dance moves to offer that she'll certainly last in the industry looking fabulous and admired for her ingenuity.
Releasing her first studio albums in the early 1990s, Magia and Peligro, Shakira failed to be commercially successful. But she went on with creating music and later gained stardom in Latin America with her 1996 album Pies Descalzos, followed by 1998's Dónde Están los Ladrones?.
In 2001, she entered the English-language market and instantly rose to international fame upon releasing the album Laundry Service, with its lead single "Whenever, Wherever" becoming a huge hit. She has since released the albums: Fijación Oral, Vol. 1 (2005), Oral Fixation, Vol. 2 (2005), She Wolf (2009), Sale el Sol (2010) and recently, Shakira (2014). On television, she's also widely known as a coach and judge of the hit reality show The Voice.