Early Life and Multiple Plastic Surgery Rumors
Jennifer Eve "Jennie" Garth, a 42-year-old actress known for her roles as Kelly Taylor in Beverly Hills, 90210 and Valerie Tyler in What I Like About You, was born on April 3, 1972 in Urbana, Illinois, United States. Her parents are Carolyn and John Garth, and she's the youngest of seven children but the only child of both her parents.
Since achieving mainstream stardom in the 1990s, courtesy of her portrayal of Kelly in the hit series Beverly Hills, 90210, Garth has faced rumors of plastic surgery. These rumors claim that the actress has had multiple cosmetic surgeries that range from an eyelid surgery, Botox, facelift, and even a nose job.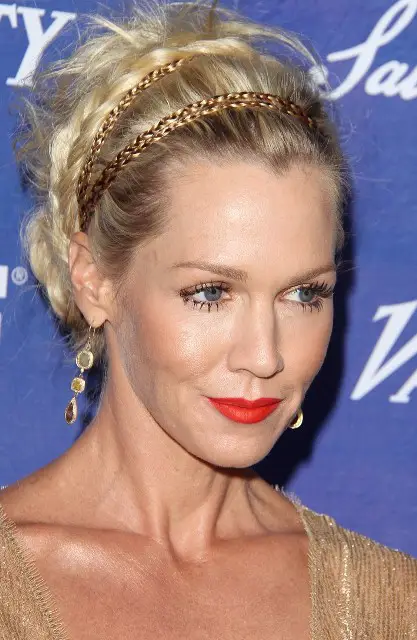 Seems a lot, considering three of the mentioned procedures are invasive ones. Garth's eyes when she was younger were actually very pretty. Eyes mostly define the face's entire expression but they change when aging comes into play. It starts with darkness around them, then the eyelids begin to look heavier and swollen. There's a laser treatment for the eyes to restore the lost youthful radiance but Jennie Garth reportedly has gone farther with an eyelid surgery.
As a woman in her 40s, her facial skin has probably also become a concern for the actress that she allegedly relies to Botox to keep her face youthful and flawless by eliminating wrinkles and fine lines. As if this wasn't enough, Garth reportedly has gone full aboard with a facelift!
In addition, the Beverly Hills, 90210 star has also been rumored of undergoing a rhinoplasty procedure. Reports claim that although it doesn't look obvious at first, a closer check would make Garth's nose appear to have been reshaped, making it a product of plastic surgery.
Rumors of Garth's surgical enhancements began when observers noticed that although she looks younger than her age, she also looks a bit strange recently. Could this be a result of excessive cosmetic procedures? Garth hasn't discussed the subject openly so people could only assume. What she does share are her efforts to lose weight. It was reported that the actress had always lose weight before but the result would always be temporary. In an interview with Health magazine last year, she said: "My biggest regret is putting my body through fad diets: Atkins, cleanses, the hCG diet. I lost like 18 pounds, but it came right back."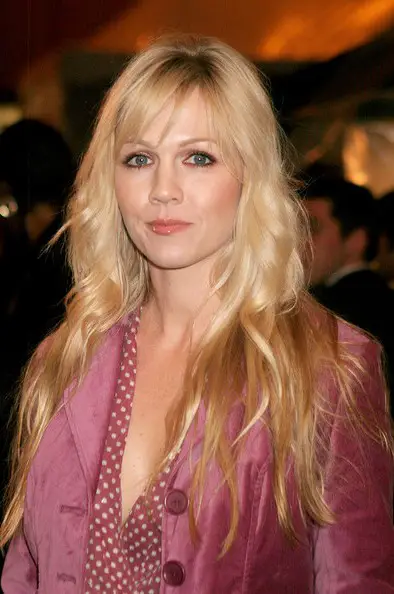 More on Jennie Garth…
She finally found success when she lost 30 pounds and was even photographed showcasing her slimmed body in a pink bikini March of last year. She then revealed her health loss secrets, saying: "Every day, I just renew my healthy choices. I feel really good about myself now, and I don't want to do anything to change that."
Jennie Garth, who made her first TV appearance in the show Growing Pains back in 1989, seems she really feels great about herself now. But the question still remains, did she have more than one cosmetic operation before? We'll have to wait for Garth to either admit them or deny them.
Though she rose to prominence in the 1990s, Garth has managed to stay in the radar even up to these days. Her role as Kelly Taylor in Beverly Hills, 90210 was so huge she couldn't be easily forgotten. She played the role for a decade, from 1990 to 2000.
Her next major role came in 2002 with the comedy series What I Like About You, opposite Amanda Bynes. They played sisters on the show, which ended in 2006. She then reprised her role as Kelly in 90210 from 2008 to 2010. As of this year, she plays Charlie Contour in the sitcom Mystery Girls.
She's also known for her 12-year marriage (2001-2013) to actor Peter Facinelli, who plays Dr. Carlisle Cullen in the Twilight film adaptations. They have three daughters together: Luca Bella (born 1997), Lola Ray (born 2002), and Fiona Eve (born 2006).