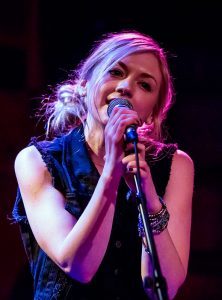 Actress Emily Kinney had her career start in the mid-2000s with short films. Her first TV appearance was in the MTV special The Gamekillers. She later made guest appearances in the shows Law & Order: Criminal Intent, The Unusuals, and The Good Wife. In 2009, she made her film debut with a minor appearance in It's Complicated. She then played her breakthrough role as Beth Greene in The Walking Dead. She was on the show from 2011 to 2015.
Following this, she played Brie Larvan / Bug-Eyed Bandit in The Flash, Nora Everett in Masters of Sex, and Nurse Daisy Ryan in The Knick. She also reprised her role as Nurse Daisy Ryan in an episode of Arrow. She later starred in the Hallmark TV movie Love on the Sidelines. Subsequently, she joined the main cast of the short-lived series Conviction as Tess Larson. She also played Casey in the show Ten Days in the Valley. In addition, she has starred in the films Papa and Anhedonia.
The 32-year-old actress follows a pretty much active lifestyle. Talking about her former show The Walking Dead, she revealed how it was very physical for her that she lost weight even when she didn't intend to. She explained: "I do get a workout on the show, not just from running from zombies, but just being ready to perform all day burns a lot of calories. I wouldn't say it's necessarily healthy, but I almost immediately lose a couple of pounds when I'm filming, even with craft services around."
Plus, the actress naturally exercises because she wants to feel strong. "I also get up early every day and have a little 20-minute routine of stretches and yoga and lunges and abs that I do no matter what. I like feeling strong. Also, it wakes me up in the morning," she added.