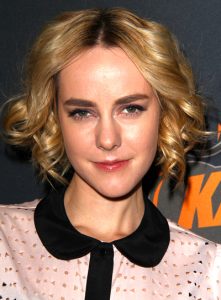 It was in 1996 that Jena Malone started her acting journey. This was when she acted in Bastard Out of Carolina. She later starred in the films Contact and Stepmom. In 2001, she played Gretchen Ross in the independent film Donnie Darko. She next starred in the films The Dangerous Lives of Altar Boys, American Girl, The United States of Leland, and Saved!, among others. She later played Lydia Bennet in the period drama Pride & Prejudice.
In the late 2000s, she starred in the movies Into the Wild, The Ruins, and The Messenger. The 2010s is also a prolific period for the actress. First, she played Rocket in the movie Sucker Punch. She was then cast for the role of Johanna Mason in The Hunger Games: Catching Fire, a role she reprised in the sequels. Other films during this period are Inherent Vice, Neon Demon, Angelica, Nocturnal Animals, and Bottom of the World.
The 33-year-old celebrity stays in shape by sticking to healthy foods. She mostly opts nutritious foods over processed ones. Now that she's in her 30s, she understands the importance of consuming healthy foods most of the time. Besides, she feels the negative effects of junk foods right away, including upsetting her stomach and making her skin dry, which is something that she's really conscious about.
In an interview, she talked about how she practices beauty inside and out. She said: "For me, it's all about skin. When my skin looks beautiful, I feel beautiful. It starts with water. I drink a lot of water, and I add something to it called ChlorOxygen drops, which are like pure chlorophyll. You can get them at Whole Foods. I also love Éminence organic products. Their Stone Crop Hydrating Mist is a lifesaver if you're traveling. No matter where you are, just spray a little and it's like you're in the tropics."