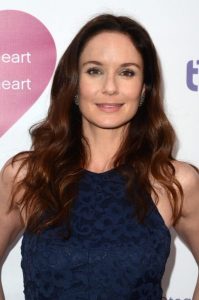 It was in 2003 that actress Sarah Wayne Callies got her start, debuting in an episode of Law & Order: Special Victims Unit. Her first main role on the small screen was as Detective/Officer Jane Porter on the short-lived series Tarzan.
Following this, she landed the role of Sara Tancredi on the Fox series Prison Break, which helped her establish her role on television. In 2006, she made her cinematic debut in The Celestine Prophecy. She next had performances in the films Whisper and Bittersweet. She simultaneously played recurring role Kate O'Malley on Queens Supreme.
She reprised her role as Sara on the TV movie Prison Break: The Final Break. In the 2010s, she became known for starring as Lori Grimes on The Walking Dead, starring on the show from seasons 1-3. Also during this period, she had performances in the films Lullaby for Pi, Black Gold, Faces in the Crowd, Foreverland, Black November, Into the Storm, and Pay the Ghost.
Her latest movie credits were in The Other Side of the Door and This Is Your Death, released in 2016 and 2017 respectively. From 2016-2018, she co-starred as Katie Bowman on the USA Network series Colony, as well as starred on the miniseries The Long Road Home. Recently, she played Anita Dyck on the Canadian sitcom Letterkenny.
Not only does the actress workout to maintain her fit body, but she also makes sure that she eats the right kinds of food. When she's not working, she goes home to her family. They reside on a farm so she's into growing her own food.
Mostly though, she's pretty traditional when it comes to her diet plan. "I'm pretty old school with that kind of thing; I take dairy out of my diet – no cheese," said the actress. She avoids processed foods most of the time and incorporates lots of fruits and veggies into her diet.