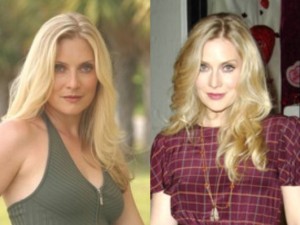 Early Life and Rise on Television
Born on October 8, 1968 in Raleigh, North Carolina, United States, Emily Procter became a familiar name among television audiences, thanks to her portrayal of a strong female character in the popular television series CSI: Miami. Adopted by William Procter and Barbara Jones as an infant, she has always been interested in performing in front of an audience, studying dance and journalism in her later life.
After graduating from the East Carolina University, she was hired by the network WNCT-TV to work as a TV weather anchor, which technically marked her screen debut. Going back to her original passion, which is acting, she decided to quit her job and left for Los Angeles to become an actress. Her father was supportive of her decision, providing her financial resources to attend an acting school for two years.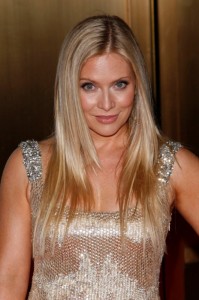 Her decision for a career change has worked in her favor as she landed acting gigs even before finishing her acting training. Her first film credits include Leaving Las Vegas in 1995 and Jerry Maguire the following year. She has also made guest appearances on the television shows Renegade and Platypus Man.
In the next few years, she continued appearing as a guest star in several TV shows, including in Friends, Lois & Clark: The New Adventures of Superman, Just Shoot Me!, and Early Edition, as well as roles in the films The Dukes of Hazzard: Reunion!, Family Plan, Breast Men, Guinevere, Body Shots, Forever Fabulous, and The Big Tease.
Then in 2000, she began playing the recurring role of Ainsley Hayes in The West Wing, earning her further recognition. After her role on the show had ended, she was next cast for the part of Calleigh Duquesne in CSI: Miami, her character first being introduced in CSI: Crime Scene Investigation in 2002. She played the said role until 2012, being on the show for a decade.
While working on CSI: Miami, she has also starred in the feature films Big Momma's House 2 as Leah Fuller and Barry Munday as Deborah. Her most recent appearance on the small screen was as Amanda Callaway in two episodes of White Collar in 2013. She has one daughter (born in December 2010) to musician Paul Bryan, who she has been in a relationship with since 2008.
Has Emily Procter had Plastic Surgery?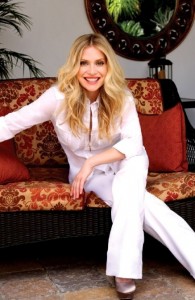 The 47-year-old actress is apparently not getting any younger. Having played a well-known role for about a decade, it is not surprising that the CSI: Miami actress cannot escape rumors of plastic surgery. Since appearing as Tom Cruise's ex-girlfriend in 1996's Jerry Maguire, changes on her face and body have become more noticeable. First off, there are claims that Procter has undergone a breast augmentation as some fans have observed that her breasts have grown fuller.
In addition, her face in the present seems to be too tight and flawless despite being in her late 40s, triggering further speculations that the actress may be receiving Botox injections to take care of her wrinkles. Aside from Botox, she may also be getting dermal fillers to plump her cheeks and her lips, which seems to be the case based on her recent photos.
When asked about Procter's likelihood of going under the knife, Miami-based plastic surgeon Dr. Michael Salzhauer has said: "Emily Procter's breasts do appear larger likely the result of a breast augmentation. And her perfectly smooth forehead is likely the result of Botox. She may have used injectable dermal fillers to plump up her lips and her cheek areas."