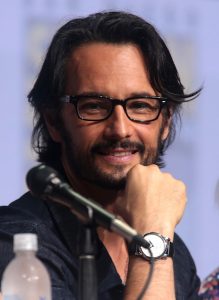 Hollywood actor Rodrigo Santoro started his acting career on Brazilian television, beginning with the telenovela Olho no Olho in 1993. He has since starred in a couple more telenovelas before making his international debut in the 2003 TV movie The Roman Spring of Mrs. Stone. He then attracted attention for his roles as Randy Emmers in Charlie's Angels: Full Throttle and Karl in Love Actually. Later in 2006, Santoro portrayed Xerxes I in the box-office hit 300.
At the same time, he played Paulo in some episodes of the TV drama Lost. He went on to appear in the films Redbelt, I Love You Phillip Morris, and Post Grad. In 2008, he portrayed Raul Castro in the biographical film Che. The actor continued his prolific career in the 2010s. During this period, he had performances in the movies There Be Dragons, Hemingway & Gellhorn, What To Expect When You're Expecting, and The Last Stand.
He then reprised his role as Xerxes I in 300: Rise of an Empire. He went on to star in the movies Focus, The 33, Jane Got a Gun, Ben-Hur, and Dominion. On TV, he's recently best known for his role as Hector Escaton in HBO's Westworld, which he starred in from 2016 to 2020. At the same time, he starred as Joel Kelly in the short-lived Hulu series Reprisal. Santoro will star in the upcoming feature film Project Power.
Rodrigo Santoro is strong and fit in his 40s. Sticking to a healthy lifestyle, staying in top shape comes natural for him. Roles in such projects as 300 and Westworld have certainly kept motivated him to up his physical training. Proper nutrition is just as important. He needs to eat the right kinds of food in order to make his fitness routine efficient. His typical diet plan mostly consists of protein-rich foods both in meat and vegetable forms. He's also cut back on sugar so he mostly avoids processed foods.