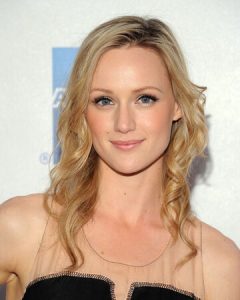 Hollywood star Kerry Bishé first debuted in the 2007 independent film The Half Life of Mason Lake. She next had roles in the movies The Lucky Ones, Sex and the City, and The Understudy. Around this period, she had her first television appearance in the TV movie Night Life. She next had one-time roles in Life on Mars and Royal Pains. In 2009, she appeared in the film Motherhood, as well as became known for starring as Lucy Bennett in Scrubs.
At the beginning of the 2010s, she landed roles in such films as Nice Guy Johnny, Red State, and Newlyweds. Her first role in a major film was as Kathy Stafford in the Academy Award-winning film Argo in 2012. Following this, she had performances in the films The Fitzgerald Family Christmas, Goodbye World, and Grand Piano. She went on to star as Donna Clark in the AMC series Halt and Catch Fire, which she starred in from 2014 to 2017.
She simultaneously starred in the feature films Max Rose, The Ticket, and Rupture. She next played Cristina Jurado in some episodes of Narcos. In 2018, she starred in the film How It Ends, as well as played Shelly Romanoff in an episode of The Romanoffs. This year, she starred in the movies The Evening Hour and Happily. She also recently played Sister Molly in the new series Penny Dreadful: City of Angels.
Kerry Bishé stays fit and healthy by following a simple workout routine and watching what she eats. She mostly sticks to a plant-based diet that includes whole grains, vegetables, fruits, and nuts. She also opts for such protein alternatives such as beans and soya. When eating meat, she prefers fish or chicken. As a general rule, she increases her consumption of fruits and vegetables as part of her day to day. When craving for dessert, she chooses dark chocolate and other healther options.