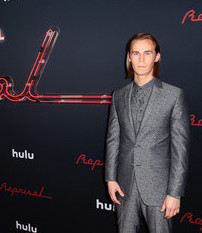 Aussie star Rhys Wakefield first acted with a small role in the Australian film Bootmen. It was released in 2000. Later in 2002, he made his television debut in an episode of Don't Blame Me. He achieved success in Australia after getting the part of Lucas Holden in the long-running soap opera Home and Away, a role he starred in between 2005 and 2008. After this, Wakefield starred as Thomas Mollison in the film The Black Balloon.
For his work here, he was nominated for the AACTA Award for Best Actor in a Leading Role. He later starred in 2009's Broken Hill. In the 2010s, he landed more roles on the big screen. During this period, he had a role in the feature film Sanctum and went on to pursue a career in the States. He first starred in the American independent film Nobody Walks.
He went on to star in the movies The Purge, +1, After the Dark, and Endless Love. Later in 2015, the actor had performances in Echoes of War and Cardboard Boxer. Following this, he became known for starring in the films Paint It Black and You Get Me. In 2019, he gained wider recognition for starring as Freddy Burns in the HBO series True Detective. Subsequently, he starred as Matty in the short-lived Hulu series Reprisal.
Fitness is a big part of Rhys Wakefield's lifestyle. That's why no matter how busy he gets, he makes sure he squeezes some time in for his workout routine. He usually performs his workouts early in the morning. In an interview, he got candid about the typical day for him. "I tend to wake up at around 6am to workout for an hour then write four to five hours," said the actor. His fitness regimen normally depends on whatever role he's preparing for but some of this workout staples are running, weights, and boxing.