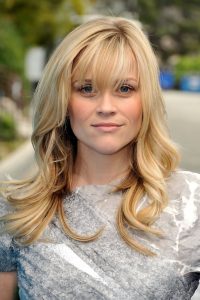 Hollywood A-list star Reese Witherspoon began her Hollywood career in 1991's The Man in the Moon. She went on to star in Desperate Choices: To Save My Child, Jack the Bear, and Pleasantville. She gained further notice as Annette Hargrove in Cruel Intentions. Her portrayal of Tracy Flick in Election also earned her Golden Globe nomination. After appearing in American Psycho, she rose to mainstream stardom as Elle Woods in Legally Blonde. She next starred in the romantic comedy Sweet Home Alabama. Her portrayal of June Carter in Walk the Line got her her first Oscar win. In the 2010s, she starred in the films This Means War, Water for Elephants and Hot Pursuit. Her role in the movie Wild got her an Oscar nomination.
The 40-year-old actress and the mother of three still looks ravishing. With her acting and producing works, to being a businesswoman, a wife and a mom, it's amazing how Reese can pull off the fitness the card. Standing at 5'1, the actress is petite and is also slender. This is all thanks to a healthy lifestyle. For her, it is just a matter of making it a priority and discipline. Aside from working out, she also eats right. She doesn't follow any fad diets and believe in the importance of eating healthy.
In an interview with US Weekly, she said: "I don't believe in crash dieting or anything like that." She doesn't diet, but she's disciplined when it comes to the food she eats. She makes sure she mostly eats healthy ones and not those processed foods. This is more crucial especially now that she's in her 40s and her metabolism is not as fast as before. Reese basically eats clean and healthy with small meals and snacks everyday. She also has reduced alcohol consumption. Additionally, Reese is fond of drinking tea for its anti-oxidants.