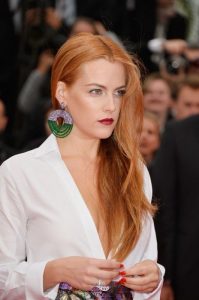 Hollywood star Riley Keough was a model first prior to deciding to pursue full-time acting. In 2010, she made her cinematic debut portraying Marie Currie in the movie The Runaways. She next starred in The Good Doctor and portrayed Jack in Jack & Diane. She then starred as Nora in Magic Mike. She went on to star in the films Yellow, Kiss of the Damned, and Mad Max: Fury Road.
She went on to play the lead Christine Reade on the TV series The Girlfriend Experience. She was nominated for Best Performance by an Actress in a Limited Series or Motion Picture Made for Television for her work on the show. She has also starred in the movie American Honey. This got her an Independent Spirit Award nomination for Best Supporting Female. This year, she starred in the films It Comes at Night, Logan Lucky, and We Don't Belong Here.
The 28-year-old actress maintains her good health and slender figure by taking care of herself. Most of the time she opts for something nutritious. She prefers integrating nuts, lean protein, fruits, and veggies into her diet. She stays away from processed and junk foods most of the time. Though she doesn't think much about dieting because she believes it's stressful, she does practice healthy eating.
In an interview, she was asked about her best diet trick and she said: "Not putting too much attention on that kind of thing. I feel like people who put too much attention it end up unhappy. Everything in moderation I suppose." Her role on The Girlfriend Experience also shows how confident Riley is when it comes to showing her body. Discussing her role as a female escort on the show, she revealed she has no inhibitions. That's why it's not that hard for her to appear nude, as long as it's necessary.