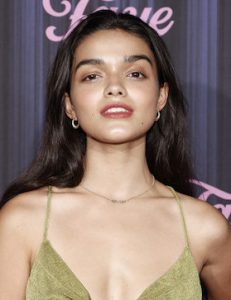 Rachel Zegler:
$300 thousand
Rachel Zegler is an American actress and singer. She first gained notice when she launched her own YouTube channel. When Steven Spielberg announced an open casting call for the role of Maria in his upcoming remake of West Side Story, Zegler auditioned by sending videos of herself performing Tonight" and "I Feel Pretty". She bagged the role out of the 30,000 who auditioned. She also continued running her YouTube Channel.
Just last year, she posted a video of herself singing "Shallow" from the film A Star is Born where it has gained over 11 million viewers so far. With West Side Story wrapping up production, the actress will finally make her mainstream big screen debut with the movie's release at the end of the year.
In addition, it was announced that Zegler also landed a starring role in the upcoming superhero movie, Shazam! Fury of the Gods. What's more, she also secured the role of Snow White in Disney's upcoming live-action adaptation of Snow White and the Seven Dwarfs. Rachel Zegler may be a newbie in Hollywood but she's succeeded in winning noteworthy roles. With all the major projects lined up for her, she's a promising talent with a big future ahead of her.