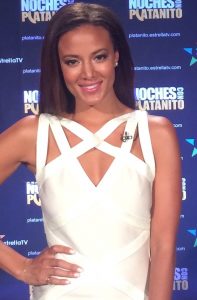 Hollywood star Heather Hemmens had her career beginnings in the 2000s. She first appeared with a small role in the film Pop Rocks. After this, she made her big-screen debut in the movie The Dukes of Hazzard. She later appeared in the film Glory Road, as well as guest-starred in CSI: NY, CSI: Miami, and Without a Trace. After this, she had roles in the films The Candy Shop and Road to the Altar.
Hemmens had her first starring role on television as Alice Verdura in The CW's Hellcats, which she starred in from 2010 to 2011. Later, she starred in the straight-to-video film 3 Musketeers, followed by a starring role in the independent movie Complicity. Her career on television also flourished with a starring part in the TV film Rise of the Zombies.
She went on to guest-star in The Haves and the Have Nots, Grey's Anatomy, The Vampire Diaries, and Reckless. She became further known after she began starring as Marcie Holmes in the primetime soap opera If Loving You Is Wrong, which she has been starring in since 2014. More recently, she played recurring character Melody Prescott in Yellowstone. This year, she starred as Maria DeLuca in the new series Roswell, New Mexico.
To maintain her fit body, Heather Hemmens eats clean. As a general rule, she avoids sugary and fatty foods. She has a big breakfast in the morning, usually free range eggs, low-sodium bacon, and a slice of flourless Ezekiel raisin toast drizzeled with honey with a cup of green tea. She mostly prefers "healthy salad and sushi" for lunch. For dinner, she has brown rice and some lean meat like fish or chicken with veggies on the side.