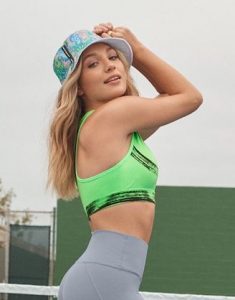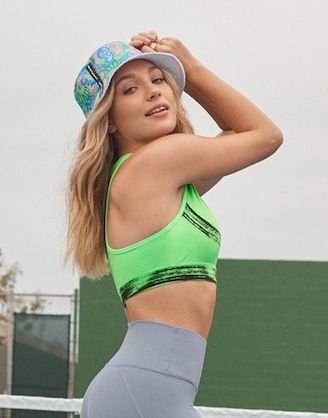 Maddie Ziegler's career in show business began at a young age. She first appeared as herself in the reality series Dance Moms at age 8. She was part of the show from 2011 to 2016. Perhaps what gained her mainstream attention was when she danced in Sia's music video of the song "Chandelier". She once again worked with the singer in another music video, this time dancing for the song "Elastic Heart" with actor Shia LaBeouf. Total views for both music videos now reach over 5 billion.
Ziegler has also made appearances on television shows over the years. She has appeared in talk shows, including The View, The Ellen DeGeneres Show, and Jimmy Kimmel Live!, as well as performed in Saturday Night Live and the 57th Annual Grammy Awards. As an actress, she first landed minor characters in such TV series as Drop Dead Diva, Austin & Ally, Pretty Little Liars, and Nicky, Ricky, Dicky & Dawn, among others.
In 2016, Ziegler appeared as a judge and guest dancer in the reality series So You Think You Can Dance: The Next Generation. After this, she made her feature film debut in the animated film Ballerina. She next starred in the movie The Book of Henry. This year, the actress had performances in the films Music and The Fallout. Ziegler stars as Velma in Steven Spielberg's remake of West Side Story.
What is Maddie Ziegler's Workout Routine?
Maddie Ziegler keeps a healthy lifestyle by following a clean diet plan and a workout routine. As a professional dancer, it's not a surprise that she is amazingly fit and toned (see her body measurements here), but her workout plan does not stop there. Based on what she shares on her social media, it would seem that the actress and dancer keeps herself fit, limber, and strong by combining a lot of cardio exercises, gym training, home workouts, and, of course, dancing.
Her gym training mostly involves her conditioning her core strength and her lower body. She is careful when it comes to working on her upper body because she does not want to look too muscular. When it comes to her at-home exercises, she keeps it simple by doing stretches, squats, hip raises, and more. Ziegler may still be young but it appears she has a great attitude when it comes to fitness. She usually finds the motivation to be consistent in her workout routine and it looks like it's really part of her lifestyle.