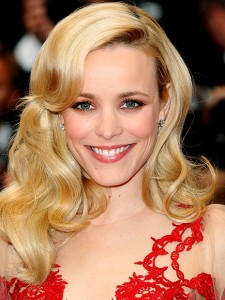 Canadian actress Rachel McAdams has stole out hearts as mean queen Regina George in Mean Girls, Sure, she played the film's meanest character but her portrayal of the role was funny that it earned her significant recognition. Right after, she charmed moviegoers even more with her performance as Allie in the romantic drama The Notebook.
Since then, she's had starring roles in a variety of films, most notably in Red Eye, Wedding Crashers, The Time Traveler's Wife, Sherlock Holmes, and The Vow. Known for her beauty, talent, and curvy figure, Rachel achieves her body through a series of workouts and dieting. The actress is also known as someone who doesn't like being using air conditioning. She wants to be in a natural environment as much as possible. She's also known for some of her quirky eating habits, which includes drinking maple syrup. According to the actress, drinking maple syrup helps her to be more energetic.
This could be a part of the "master cleanse" technique, a cleansing diet that involves exclusively consuming lemon juice, maple syrup, cayenne pepper, and water for 10 days, though the actress didn't confirm if her being fond of maple syrup has something to do with this method. It should also be noted that the "master cleanse" is not recommended for long-term diet plan as it can lead the body to be deprived of other nutrients.
Interestingly, the actress has a quick metabolism, but it doesn't make her complacent when it comes to making sure she stays fit. She doesn't eat a lot and maintains small portions of her meals. She eats a balanced diet comprising of veggies, fruits, lean meats and whole grains. She also eats organic foods and supports organic farms. Another interesting fact about her diet is that she tried to become a vegetarian but it didn't last long. She said: "I was vegetarian once, but it made me very tired. I just ate pasta — I was the most unhealthy vegetarian ever! I'd like to try it again now that I know about quinoa and bulgur. I think I'd be better the second time around."