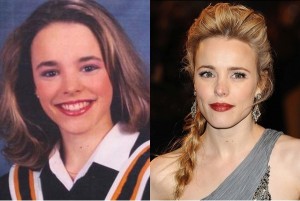 Early Life, Career, and Worldwide Fame
Canadian star Rachel Anne McAdams was born on November 17, 1978. She has two siblings. Her sister, Kayleen, is a celebrity make-up artist. As a kid, she was interesting in figure skating and competed regionally where she won awards. She continued doing so until she was 18.
Initially, she became interested in performing when she was only seven. At age 12, she began getting involved in local stage productions. Originally considering to take Cultural Studies at the University of Western Ontario, she changed her mind after being encouraged by a drama teacher to pursue acting instead. So she took the four-year theatre program at York University. She completed her degree in 2001.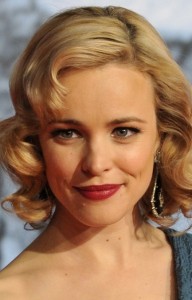 She made her professional acting debut in the pilot Shotgun Love Dolls while she was still in college, followed by a guest appearance in The Famous Jett Jackson. In 2002, she made her film debut in My Name is Tanino and gained notice for her role in the comedy film The Hot Chick (2002). She then returned to television in 2003 after landing the role of Kate McNeil in Slings and Arrows. Mainstream fame came in 2004 after playing mean girl Regina George in Mean Girls.
That same year, she cemented her prominence courtesy of her role as Allie in The Notebook. Subsequently, she starred in such movies as Wedding Crashers, Red Eye, The Family Stone, The Time Traveler's Wife, and played Irene Adler in Sherlock Holmes and its sequel Sherlock Holmes: A Game of Shadows. Other films in the 2010s are Midnight in Paris, The Vow, and About Time. She recently starred in the 2015 movie Southpaw. She also currently stars as Ani Bezzerides in the HBO series True Detective.
McAdams previously dated her The Notebook co-star Ryan Gosling from 2005 to 2007. The reconciled in 2008 but broke up again shortly after. She next had a brief relationship with actor Josh Lucas. From 2010 to 2013, she was with actor Michael Sheen. Her most recent relationship was with Canadian music manager Patrick Sambrook from 2013 to 2014.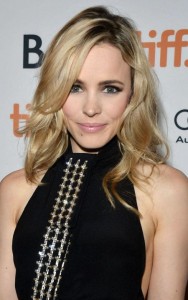 Has Rachel McAdams had Plastic Surgery?
The actress quickly rose to stardom in the mid 2000s, thanks to her remarkable smile and memorable performances on the big screen. Now an A-list star, the Canadian actress has certainly come a long way from her earlier stage production days. Turning 37 this year, the actress is unbelievably younger than her actual age. It feels like not long ago, she was high school's meanest queen Regina George, and now she's almost nearing her 40s.
Because of her amazing looks despite her age, some are wondering if the actress has had plastic surgery to help her maintain her pretty face, though it seems unlikely as McAdams' face looks so relaxed and her smile is as contagious as ever. If she's had a lot of cosmetic enhancements on her face, people would surely notice. Anyhow, even before this, she was suspected of having a nose job. Partly because her facial features look so polished now when compared to her old photos when she was younger. It can be noted that a subtle nose job can make someone appear prettier without any signs of plastic surgery. Could this be the circumstance in McAdams' case?