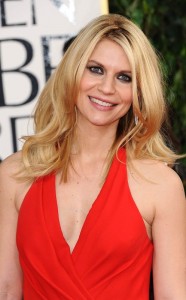 American actress Claire Danes first came to prominence for her starring role on the television series My So-Called Life some time in the 1990s. Her starring roles in Little Women, Romeo + Juliet, The Rainmaker, and Les Misérables made her one of the most recognizable celebrities in the movie industry. This successful acting path continued in the 2000s with starring roles in Igby Goes Down, The Hours, Terminator 3: Rise of the Machines, Shopgirl, and Stardust. She proved her knack for acting with her performance in the TV film Temple Grandin, which won her an Emmy for Best Actress. She went on to win two more Emmys for her performance on the television series Homeland. She recently got her very own star on the Hollywood Walk of Fame.
Unlike other celebrities, Claire doesn't worry about dieting too much. She exercises but doesn't indulge in intense training. The same can be said when it comes to her diet plan. She's not a believer of fat diets or juice cleanses. When asked about her eating habits, the award-winning actress said: "I eat in moderation and try not to worry about it. I mean, I'm young, healthy, and I think every now and then it's good to indulge the soul. She added: "I try to eat sensibly. I cheat, but for the most part I eat in a clean way."
Most of her meals are foods rich in fiber and anti-oxidants, explaining her youthful glow, and prefers organic over processed foods. For breakfast, she usually has granola, blueberries, and low fat yogurt with strawberries. She follows this with fresh fruits, vegetables, avocados, grapefruit, acorn squash, and butter lettuce as her lunch. Her last meal of the day consists of roasted apples, crushed chicken, and steamed potatoes as she wants to maintain light meals especially at night.