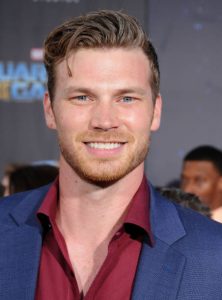 Hollywood actor Derek Theler first appeared in the reality series The Hills back in 2007. He next played small roles in an episode of Cougar Town and The Middle, as well as appeared as an extra in The Tonight Show with Conan O'Brien. In 2011, he played Shawn in 2 episodes of 90210. After this, he starred in the web series Project S.E.R.A. In the movies, he first debuted in the 2011 film Camp Virginovich. Theler's breakout role was as Danny Wheeler in the ABC Family sitcom Baby Daddy, which she starred in from 2012 to 2017.
His regular stint on the show, which aired on TV for six seasons, gained him significant attention. His role here also earned him Teen Choice nominations. While on the show, Theler further ventured into movies. He had starred in How Sarah Got Her Wings, Shark Killer, and Secret Summer. Back on television, he also made guest appearances in the TV shows, including American Housewife and Wayne. Theler recently landed the role of Craig Hollis / Mister Immortal in the upcoming television series Marvel's New Warriors. His latest work on TV was as Donar The Great in American Gods.
The actor takes care of his body by being consistent with his workout routine. Apart from his physical training, he also stays in shape through proper nutrition. In an interview, the Baby Daddy actor reveals to having a Type 1 diabetes. For this reason, he's always been a healthy eater. "I'm actually a Type 1 diabetic, so growing up, I had to eat pretty healthy," said the actor. He even considered working in the medical field when he studied sports medicine and nutrition. The Derek Theler diet plan mostly consists of lean meat, complex carbs, and healthy fats.