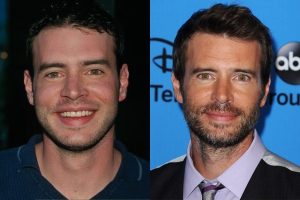 Early Life and Career
Scott Foley was born on July 15, 1972 in Kansas City, Kansas, USA. His father is an international banker, which then led him to spending his childhood in Australia and Japan. He was 10 when they finally settled in Missouri. During his teens, his mother died of ovarian cancer. He was already in his 20s when he began an acting career, making his debut on television in an episode of Sweet Valley High. His next role came two years later with the made-for-television movie Crowned and Dangerous, and then another guest role on the TV series Step by Step.
In 1998, he had his first recurring character on the television series Dawson's Creek. That same year, he starred in the TV film Forever Love and made his mainstream breakthrough when he started playing Noel Crane on the American series Felicity. The show received instant popularity among audiences and critics alike that Foley became an instant star. He portrayed his role all throughout the show's four seasons from 1998 to 2002.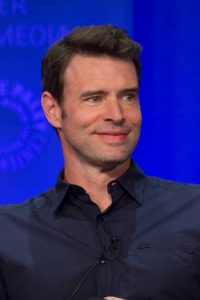 While on Felicity, Foley managed to accept other acting stints on television such as on Zoe, Duncan, Jack and Jane. He also made his cinematic debut in 2000 with Scream 3. He followed this with the movies Stealing Time and Below. After Felicity came to an end, he continued acting primarily on the small screen, playing the recurring role of Sean Kelly on Scrubs. He then joined the cast of the sitcom A.U.S.A. as the lead star, though it didn't last long.
From 2006 to 2009, he became known for his role as Bob Brown on the TV series The Unit, earning him further recognition. During the same period, he had also starred in the TV movie The Last Templar. Before the decade ended, he appeared as a recurring character on Cougar Town. Although he only appeared in four episodes, his role was pretty remarkable. He started the 2010s with another recurring role on Grey's Anatomy, a long-running medical drama series.
On the show, he played the role of Henry Burton. Simultaneously, he played Patrick Devins on HBO's True Blood. In 2013, he played one of the main characters on the comedy series The Goodwin Games, though it was only a mid-season replacement and thus, was short-lived. He returned to mainstream television in 2013 when he secured the role of Jake Ballard on the popular series Scandal, a role he still plays up to present. He has also recently played a recurring role on the comedy series Undateable. Wanting to venture outside of acting, he made his directorial debut in the movie Let's Kill Ward's Wife. He also wrote and produced the film.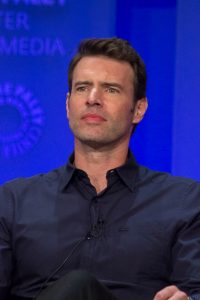 Has Scott Foley had Plastic Surgery?
The 43-year-old actor has surely aged over time. We first knew him as the ever reliable but cute Noel Crane on Felicity. Thankfully, he's still active on television so we kind of saw how he had transformed physically over the years. With his role on Scandal, Foley is once again a staple face on television. For this reason, some questions his possible involvement with cosmetic procedures. Surely, he hasn't done anything major, like an invasive plastic surgery procedure because it is obvious that time has gotten ahold of him physically, though it doesn't mean he doesn't look good anymore, because he still does.
Question is, has he tried to find remedies to stop his face from showing the signs of aging. There are many actors on Hollywood who has been embroiled in rumors of Botox use, such as Tom Cruise, John Travolta, and even Sylvester Stallone, could Scott Foley be one of them? Looking at him, it doesn't seem to be the case. As mentioned, ageing is obvious. He has lines and wrinkles on his face, and his face doesn't move weirdly, at least not yet. So, good job Scott Foley for resisting the temptations of visiting a plastic surgeon's office. Nothing is as sexy as ageing the natural way.