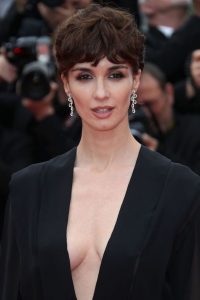 Starting her professional acting career in 1997, Spanish actress Paz Vega debuted in the film Más allá del jardín. In the next couple of years, she appeared in more Spanish movies. In Spain, she gained success for her titular role in the 2001 film Lucía y el sexo. She went on to star in more Spanish films before ultimately pursuing a career in Hollywood, which began with her role in the 2004 movie Spanglish. Co-starring Adam Sandler, her performance became easily notable.
She next starred in the drama film 10 Items or Less opposite Morgan Freeman. She next starred in the British film Fade to Black. In 2007, she played the title role in the biopic Theresa: The Body of Christ. Her next roles were in the movies The Lark Farm, The Human Contract, The Spirit, Not Forgotten, The Six Wives of Henry Lefay, Triage, and Burning Palms.
In the 2010s, she had performances in the features Angel of Evil, Cat Run, and I'm So Excited. She then portrayed Mary Magdalene in the European film Mary of Nazareth. In 2014, she portrayed Maria Callas in the biographical film Grace of Monaco. Subsequent films include Kill the Messenger, Big Time in Hollywood, FL, Beautiful & Twisted, All Roads Lead to Rome, and Acts of Vengeance. She's also ventured into the small screen, playing Renata in Netflix's The OA. This year, she starred as Carmen Delgado in film Rambo V: Last Blood.
Apart from eating clean, the actress remains fit courtesy of her active lifestyle. Even when she was younger, she said exercising was already part of her routine. "Ever since I was little, I have exercised a lot," said Vega. "I was a competitive swimmer from ages 8 to 16. It was great discipline, and something that I'd like to teach my son. But I stopped going to the gym years ago. I do Pilates every now and then to strengthen my stomach."