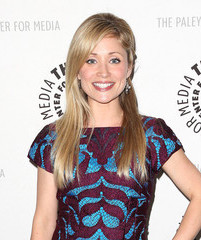 Soap opera star Emme Rylan had her television debut as Allie in an episode of Drake & Josh. The following year, she made her first film appearance in Armageddon for Andy. That same time, she played the part of Winnie in the movie Bring It On: All or Nothing. Between 2006 and 2009, Rylan gained recognition for her starring role of Lizzie Spaulding in the soap opera Guiding Light.
After her stint on the show ended, she successfully auditioned for the role of Abby Newman in the soap opera The Young and the Restless, which she starred in from 2010 to 2013. During this period, she also had performances in the short films Impulse Black and History.
Also at the same time, she had one-time guest appearances on other TV shows, including $#*! My Dad Says and CSI: Crime Scene Investigation. The actress continued her work on television, particularly in soap operas. Since 2013, she's been playing the part of Lulu Spencer in the daytime TV medical drama General Hospital. In addition, she's appeared in the short films Shevenge and 2BR02b.
Apart from her workout routine, the actress maintains a fit body by eating right. Most of the time, she avoids processed and junk foods as she's since cut back on salt and sugar. She even goes easy when it comes to dairy products as well. Fatty, high-cholesterol foods are also some of the items she avoids. Instead, the Emme Rylan diet plan focuses on having a diet plan that consists of lean meat, healthy fats, whole grains with a mix of fruits and veggies.
As a general rule, she makes sure that vegetables are always incorporated into her meals. For breakfast, it's usually whole grain oatmels or toast and an egg with fruits. For lunch and dinner, it's mostly some sort of protein like fish or chicken with rice or pasta. Every now and then, she indulges in her cravings such as ice cream and donuts.