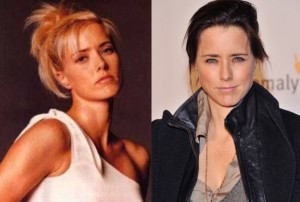 Early Life, Career Breakthrough, and Recent Work
Elizabeth Téa Pantaleoni, known as only Téa Leoni, was born on February 25, 1966 in New York City, New York, United States to parents Emily Patterson and Anthony Pantaleoni. After high school, she enrolled at Sarah Lawrence College, but didn't complete her degree.
In 1989, she made her screen debut in the soap opera Santa Barbara. Prior to this, she was cast as one of the lead roles in Angels 88 (Charlie's Angels), but the show never aired. She next landed a small role in the movie Switch, which was her first film appearance. From 1992 to 1993, she played the role of Alicia in the sitcom Flying Blind. She then gained recognition for her role as Nora Wilde in the sitcom The Naked Truth (1995-1998).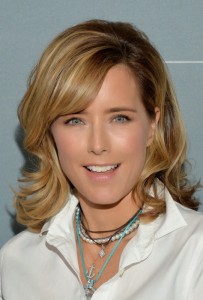 It was also in 1995 that she starred as the female lead in Bad Boys, which also earned her stardom. With her new-found fame, she continued landing lead roles in such movies as Flirting with Disaster and Deep Impact. In the 2000s, she continued being a movie star with roles in The Family Man, Jurassic Park III, People I Know, Hollywood Ending, House of D, Spanglish, and Fun with Dick and Jane.
Fun with Dick and Jane was her last mainstream movie playing a leading role to achieve success at the box office. In the late 2000s, she acted in the lesser known feature films You Kill Me, Ghost Town, The Smell of Success, and Tower Heist. She hasn't acted in any motion pictures since 2011. But in 2014, she made her comeback as a television actress with her lead role as Elizabeth McCord on the television series Madam Secretary. Her role on the said TV show earned her a nomination at the People's Choice Awards for Favorite Actress in a New TV Series.
Leoni was first married to TV producer Neil Joseph Tardio, Jr. from 1991 to 1995. She then met actor David Duchovny. They got married in May 1997 after two months of dating. In October 2008, they revealed that they had been separated for months. They eventually got back together, but separated again in 2011. Their divorce was finalized in 2014. They have two children together. She's now seeing her Madam Secretary co-star Tim Daly.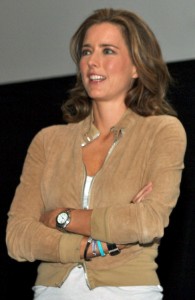 Has Téa Leoni had Plastic Surgery?
She might had been gone from the radar for some time, but Téa Leoni is back on television as the fierce lead star in the political drama Madam Secretary. Fans are ecstatic, of course, but others are critical of her suspiciously youthful appearance. The 49-year-old actress, despite being only a year shy of 50, still looks great. Not that it's a problem, but some are just wondering what her secrets are in achieving a flawless face despite her age.
Also, the Fun with Dick and Jane actress has been in the business long enough that it's not her first time to be in the middle of plastic surgery reports. Throughout her career Leoni has been rumored to undergoing cosmetic procedures such as a nose job and an eye surgery, but the actress insisted that she's plastic surgery-free. Despite all the claims about her going under the knife, she revealed she never have even tried Botox, though this treatment is a usual thing for women in their 40s and 50s to conceal the likes of wrinkles and lines.
Why not try Botox? The actress said because she knows it works and then she'd be addicted to it, which is something she doesn't want to happen. So, she's refusing to receive any Botox because she wants to avoid that feeling of needing to have more of it. Well, Madame Secretary, it's probably for the best. Too much of something is never good.